London Fashion Week 2018 featured a veritable wave of young and edgy UK fashion designers who are taking the fashion business by storm with next-gen cool.
Here's our pick of the rising UK fashion design stars that are set to dazzle the world's catwalks in the coming years.
Richard Quinn
UK fashion designer, Richard Quinn was honoured with the inaugural Queen Elizabeth Award for British Design at London Fashion Week 2018, by Her Majesty The Queen herself no less. The new annual award is to be presented to emerging British fashion designer talent, who also make a notable contribution to the community, or has noteworthy sustainable polices. If Richard's bold and innovative womenswear collections are exciting enough to be recognised by this new award, that's reason enough for us to place Richard at the top of our little list of arising British talent.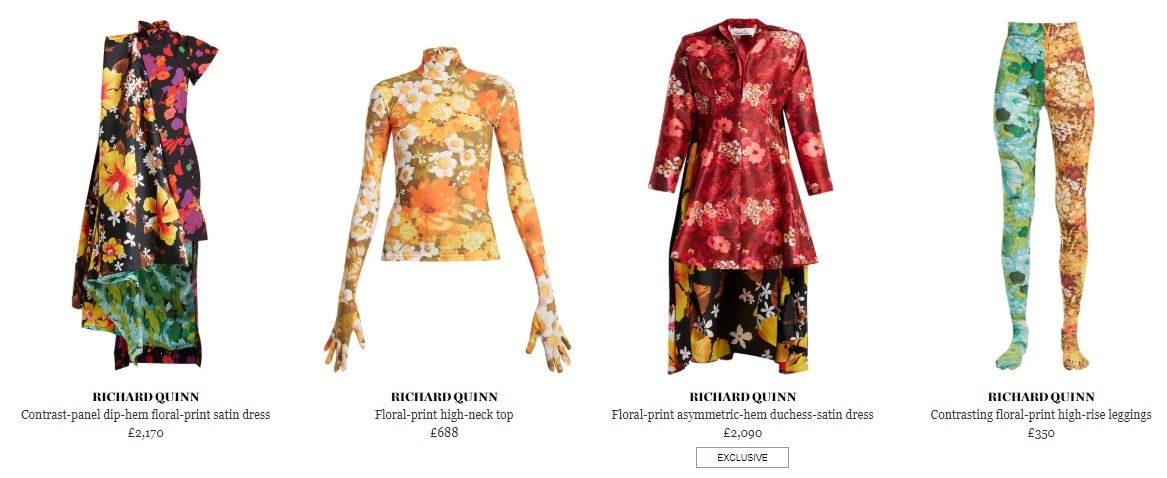 London born, Richard established his namesake label in 2016 after graduating from Fashion MA at Central St Martins.
Widely regarded as an exceptional young designer in the most respected of fashion-watching circles, his signature look often features bold floral garments, many of which are accompanied with facemasks.
His abstract floral designs are notable for their reworked prints from iconic London department store, Liberty and in return, the store has been hospitable, hosting his debut 2017 catwalk show.
With attention to innovative textiles, his collections are bold and emotive; think unafraid, forward-thinking vision.
Richard's attention demanding abstract floral designs aren't for the retiring wall flower, so it's no shock that Lady Gaga has been spotted in one of his show-stopping dresses.
Amie Victoria Robertson
Amie launched her label specialising in embellished womenswear and accessories, A.V.Robertson, in 2015 and has been on a stellar rise ever since.
It's been an exciting ride for Amie ever since making waves with giant Swarovski embellished dresses at her graduation show at Central St Martins in 2014. Notable highlights for the designer include; designing a special Christmas capsule for Asos, being mentored by Marc Jacobs in New York and presenting her first solo show at London Fashion Week, 2018.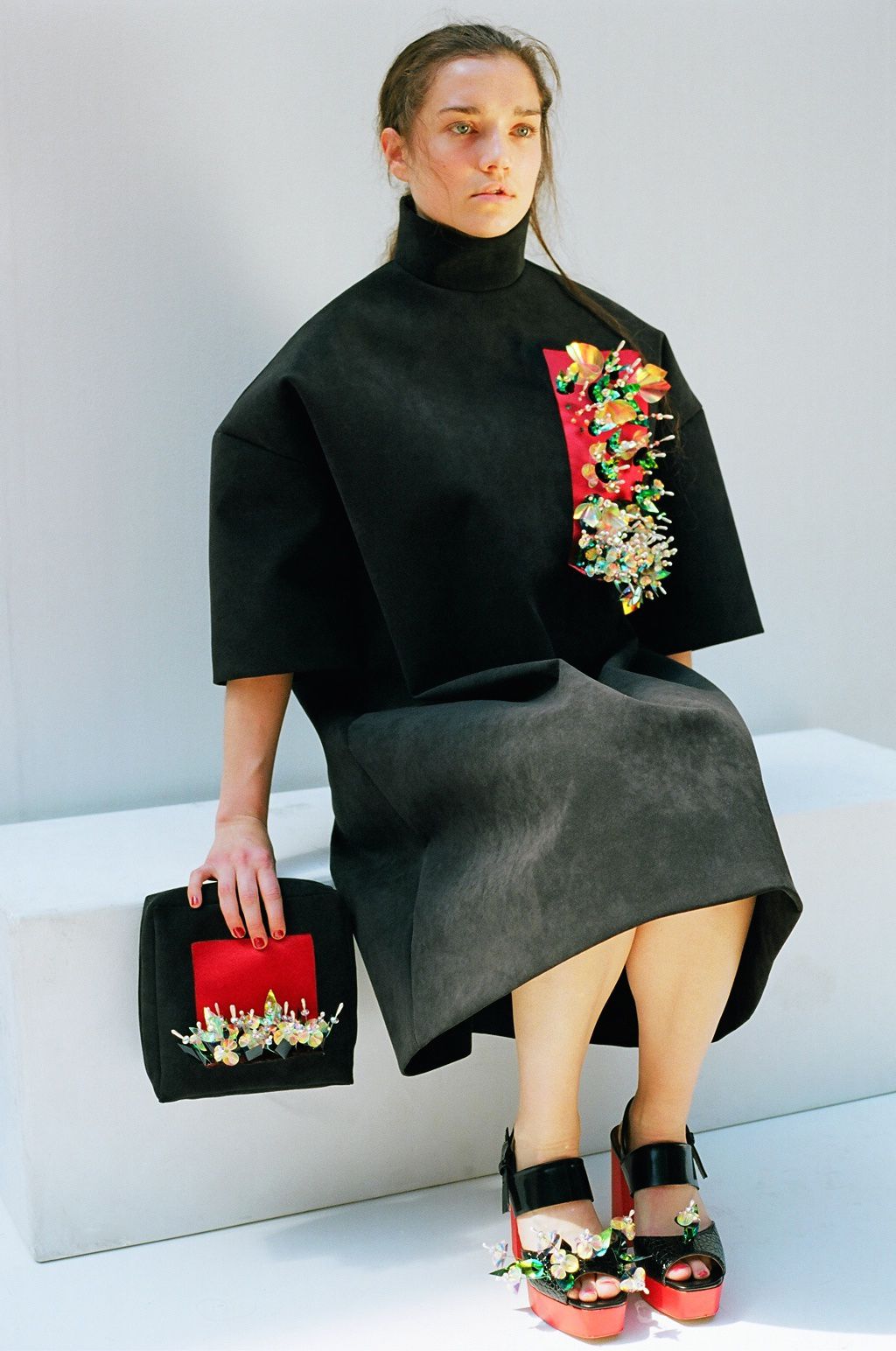 Amie's show at LFW, hosted in a church renovated by Sir Christopher Wren, was notable not just for the atmospheric location but also for the designers' nod to her own history. Drawing from her Scottish roots, standout pieces in her collection featured Prince of Wales check and a set of traditional plaids. The collection is seemingly designed around the signature that brought her to attention after graduation, hand-stitched Swarovski crystal flower embellishments on iridescent fabric.
Amie designed embroideries and prints for Marc Jacobs in Paris and London, and she continues to dazzle with mastery of the craft. Her beautiful handmade flowers, made from iridescent fabric, crystals and pearl stigmas, have received universal praise from Vogue and many others.
With a distinctly 1980's feel, her collection pairs clashing fabrics, metallic panels, plaid, satins, sequins and silk organza. The designer also interned at Christian Dior and Alexander Wong, which has helped her to shape her distinctive style.
Underage Studio
Launched in London, 2017, by Ying Shen, this new British brand has a distinctive romantic wild fantasy theme running throughout.
The brand showed a strong and edgy AW18 collection at the underground level of the Institute of Contemporary Arts (ICA) at London Fashion Week 2108. The subterranean setting was the ideal venue to echo the vibes of the punk movement of the late 70's and 80's that inspired the designer's debut collection.
Titled 'Riots of Our Own', the UNDERAGE AW18 collection exudes attitude and assertive femininity, but with a fun and rebellious side that softens the edge. Fusing youth subculture style's from the 70's up to today's pop culture, highlights from the strong and edgy collection include spray painted Doc Marten inspired boots, metallic and imposing screen prints of skulls. The liberal use of iconography uses Ying's background as a graphic designer to captivating effect.
At just one year old, Ying's brand is confidently carving a look that's fearless and self-assured.
Sadie Williams
London born designer Sadie Williams is another British talent that is rapidly gaining fame for strong and innovative textile focused pieces.
Alongside fellow British designers Simone Rocha and Grace Wales Bonner, Williams was featured in Forbes 2016 '30 under 30' list of young ones to watch in the Arts world. She isn't failing to live up to that billing in 2018. Her sporty new collection, presented at BFC Show Space at this years' London Fashion Week, caught the headlines with exciting and emphatic prints often designed around a signature metallic.
After the commercial hit of her Capsule collection in 2014, this year has seen her wares become available in leading stores around the world including; Boon, The Shop in Seoul and Beams in Japan.
A designer of many talents, Sadie is also working on an art piece for The Royal Academy and Christies Auction House this year.