The 19th May 2018 is the date which everyone is waiting for with bated breath; the wedding of Prince Harry to Ms Meghan Markle.
With everyone around the world talking about the up and coming date, the focus on the couple's relationship, as well as their recent public appearances have taken the media by storm.
All eyes will of course be on the proceedings for the big day, however, it will also answer the most anticipated question and most talked about topic to date … the wedding dress.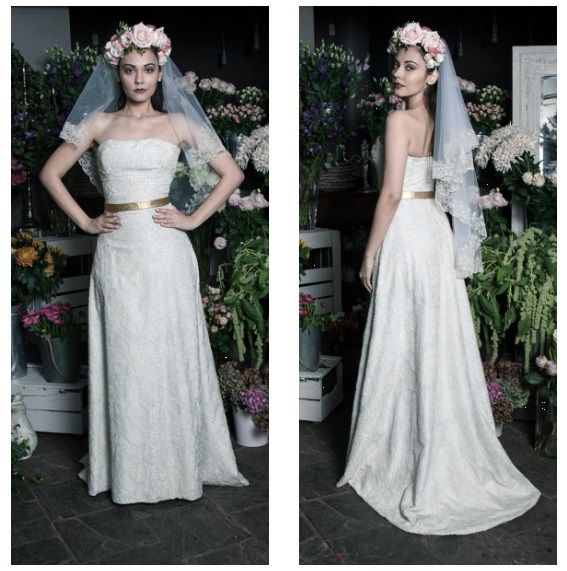 Courtesy of Tammam
The fashion industry is a hive of excitement wondering just what Meghan will be wearing as she walks down the aisle. What design, style, fit, will we see? Perhaps a mix of modern with a traditional twist and will there be an American influence?
Of course, news of the dress is kept well and truly under wraps until the big day, but it doesn't stop fashion designers from casting their opinions, their style tips as well as looking back at just how much influence the British Royal family have had on the fashion industry over the years.
Think back to the excitement when we saw Kate Middleton walk down the aisle in her stunning Alexander McQueen bridal gown, designed by Sarah Burton. Described by fashion designers around the globe as effortless and regal, with considerable attention being paid to the detail included within the delicate lace, cut beautifully and completely fitting with the Westminster décor and Royal surroundings.
The style has also been replicated across a number of fashion lines and within a number of fashion houses – showing the influence that one day and one event can have on future fashion lines.
Traditionally modern
The British Royal family may seem very traditional in their fashion styles and as we know do have a fashion etiquette to follow, however, the rules around fashion and the Royal family have changed over the years. So much so, that they have now found themselves setting fashion trends rather than following them!
And, it's not just our young Royals who are playing an influential role in fashion.
Leaving the audience stunned by her surprise guest appearance, Her Majesty the Queen recently took to the front row at London's Fashion Week to view Richard Quinn's fashion show, as well as present him with the British Design Award. All eyes were of course on Her Majesty who sat beside non-other than Vogue's editor-in-chief, Anna Wintour. With the Queen's own styling near to perfection many fashion designers commented that inspiration is certainly drawn from the Monarchy and its heritage.
Especially important to highlight is the Monarchy's mission to help promote British industry and included in this, the British textile industry. For example, the Queen once appeared in a red and white cotton evening dress. An unusual choice of fabric for a Royal to wear to an evening event; however, it was seen as a sign of respect to the British fashion industry during a time of post-war austerity.
Her Majesty shows every outfit to be carefully thought out for every occasion and continually offers some sort of influence or receives a nod of approval at any given time.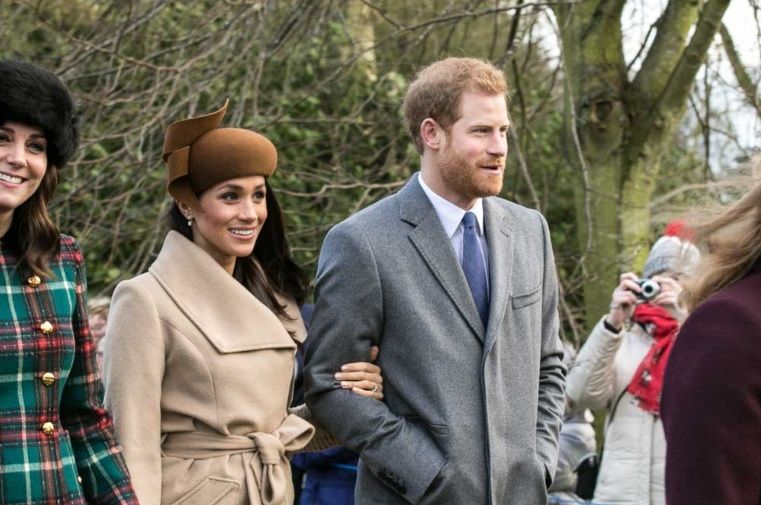 From the moment she said "yes"
From the very first announcement of the Royal Wedding every sector of the fashion world has wanted a piece of the action. From changes to clothing styles and designs, to jewellery brands looking to replicate the look of the engagement ring!
The influence of the Royal family and their global reach is incredible. People from all walks of life feel like they can relate to the Royals much more these days and this is mainly down to their everyday fashion wear! For example, when Meghan recently stepped out for her public appearance in a black sweater from Marks and Spencer – fans went wild! The jumper was a complete sell out, with the retailer rushing stocks to stores as well as announcing it also comes in other colours!
We say the world of fashion is a profound influence and can be used to make strong statements and it's true!
Now so, more than ever, because fashion styles aren't seen as overly exclusive, they are for everyone – and fashion brands are going crazy for this!
Reports highlight that Meghan's fashion status is set to overtake Kate Middleton's fashion `icon` status (which is allegedly worth $1billion annually to the British fashion industry) with a style that is quoted as being "refined, elegant and with the right touch of modern rebellion".
Something for fashion designers worldwide to keep a very watchful and creative eye on!
Personally, we can't wait for the big day to be here, to see the dress, the hats as well as the stunning jewellery line. Of course, we're sure whatever Meghan will be wearing on this special day it will inspire bridal designs throughout 2018 and beyond!
Prince Harry and Meghan Markle have certainly captured our hearts and from all at Fashion Rider we wish them a healthy and fashionable future together!