Every season we see new beauty trends, new skincare rituals which we start to bring into our homes and introduce as part of our daily routine. For 2018, some of you will be pleased to know (I know I am) that the beauty regime is to keep it simple and less really is more.
Some of the highlights we expect to see this year will include:
Colours that pop
Everyone likes a bit of colour and coming from both the London and New York Fashion Weeks we see a bright blend of colours being a big feature of 2018.
The theme of mermaids continues to crop up everywhere and the 2018 catwalks were no exception. As at the Tadashi Shoji 2018 show, the use of aqua-tinted eye colours, built up with turquoise eyeliner to create the perfect mermaid look was a big hit.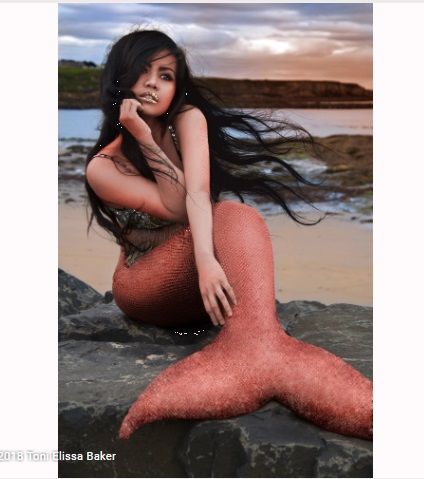 Credit- Makeup Artist: Toni Elissa Baker
The Missoni's Spring Summer show also helped cement how bright and colourful eyes are going to be big in 2018, when bold, lilac, winged eyes were reported to have stolen the show. And let's not miss the take away from the runway at Tracy Reese which saw vibrant colours such as the lime-green eyeshadow making its statement sweeping appearance.
You will also see sequins, gems and glitter surrounding the eyes, again highlighting this area and really making a glitzy appearance from the likes of Emporia Arman in 2018.
Taking it to another level at The Blonds fashion week, audiences were wowed by the holographic Perspex liner, making the focus clearly on the eyes, bringing them to life and capturing attention as well as imagination.
Keeping with the colour theme …
We can also expect to see as a beauty trend in 2018 popping lip gloss/bright and vibrant lips.
What do we mean by popping lip gloss?
Colour again!
Striking reds seem to be what stole the fashion catwalks for the 2018 lines. With lip stain as well as bright lip gloss colours being a big hit in the beauty line up.
On show at Badgley Mischka were the ever-classic red lips, teamed up on this occasion with a more natural look, when it came to the cheeks and eyes, complementing the simple, yet elegant approach of 2018.
Sticking with the minimal make-up trend is Max Mara who are perfecting the just-bitten lip, sticking with similar red/raspberry styling colours.
Add to your colourful lips with a metallic lip gloss over the top and you'll be sure to be on to a winner in 2018.
Skin that glows
Due to the colour focus on the eyes and the lips in 2018 it should come as no surprise that the au natural look is going to play a big role.
We say the natural look, but we also have to be honest; it also takes a lot of time to create the "natural" look, for our skin to look flawless, picture perfect and to combat some of the everyday elements of our skin.
Having a skincare regime in place is a must. Looking to cleanse, revitalise as well as protect your skin is essential.
Brands such as Clinique and Liz Earle have some great products and beauty regimes for all skin types, to help cleanse as well as help it keep its healthy natural glow.
With this in mind we'll also see the promotion of more facial masks and all in one skin moisturisers making an appearance by brands – helping skin to feel fresh, clean and with subtle moisturisers adding a more natural look and feel.
Can't quite get the desired effect?
Tinted moisturisers will be a big must have in 2018.
Changing the norm when it comes to highlighting skin tones and perfecting the au natural look was shown at Roland Mouret, where glowing skin was shown through layers of illuminator and highlighter used on the high points of the face. Creating a new glowing look for 2018.
Of course, too early in the year for summer sunshine just yet and avoiding tanning booths as much as we can, why not consider using a natural self-tanner to give you that just sun-kissed look. Or even less, just to add a hint of colour to your skin ready to start bearing some flesh as the spring approaches.
Out in the market currently is the popular brand Skinny Tan. Which as an all-natural self-tanner, it also claims to visibly reduce the signs of cellulite! What could we not like!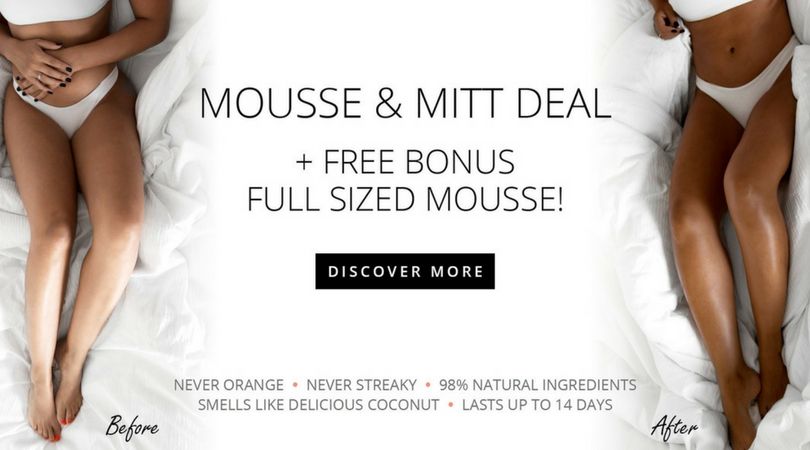 2018 claims to bring us more glitz, more sparkle and certainly more colour – with more trends and beauty tips coming off the catwalks as we head into the year we can't wait to see the results!