Greater Manchester Photographer, Ruth Ellen Brown, recently took the time out of her busy schedule to talk to Fashion Rider about her experience in the photography industry. As well as how she got started and what advice she would like to offer others.
Ruth's photography is incredible, and you don't just have to take our word for it. Her still and moving image has been described as "beautiful" by Nick Knight and she has had her work published in numerous publications, including; British Vogue, Vogue Italy, Show Studio, Drapers, Cosmopolitan, Red, Tatler & Digital Photographer Magazine.
To name but a few!
If you would like to find out more about Ruth, click here to view her profile, her work and also her availability for work.
To find out more about Ruth and her views on the industry read on.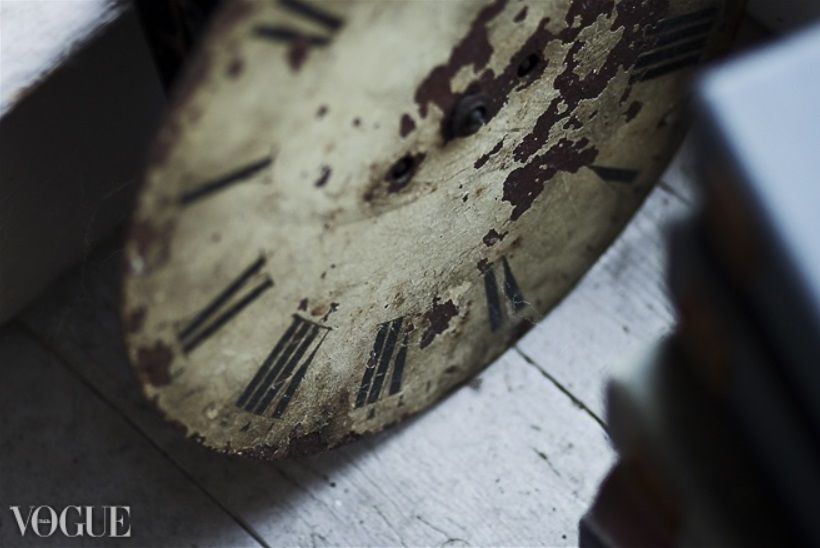 Tell us about you:
How did you train and what was your experience?
I graduated with an MA in Fine Art in 2008. This gave me a good grounding in art history, visual communication, concept creation as well as set design.
After graduating, I became a freelance product and look book photographer. I taught myself the basics – lighting, shooting and retouching with books and tutorials and after a year or so, I was scouted by a commercial studio based on the quality of my work. My time there really opened my eyes to the full extent of what was involved in lighting and styling a shot – I learnt real light shaping with flags, diffusers, reflectors and other tricks, which can be very complex and necessary in product photography, as well as the styling and physical manipulation of products in advertising shots.
What do you wish someone had told you when you first started?
I would tell myself to live as frugally as possible and buy time to focus on a particular area. You sometimes feel you have to say yes to anything that comes along when you live outside a major city and need to survive. But in limiting your options, you reach expertise and success faster, and you become known for that thing. Limiting our options can make you more creative, as you have to navigate a lot more inventively within the confines you have set for yourself.
How will you know when you're "successful"?
For me it's a feeling that tells me I'm doing work aligned with my own vision, but that also has value to the client and society. It's about doing work where you can be yourself, as well as satisfy the client and get paid properly for your input. If the client doesn't give elbow room for your own translation or finish on a project, they've come to the wrong photographer. I've done personal projects which have been fulfilling and not paid, and I've been paid for projects where I've not felt fulfilled. I like to have both.
You have to know your strengths and the way you naturally operate – for me, I'm naturally meticulous, so whenever a client has favoured quantity or speed over quality and I've not had time to do things to my satisfaction, I've felt out of alignment. Price, Speed and Quality are the iron triangle. You can only ever offer two of these. You have to know which point of the triangle you're naturally geared towards to make it your strength or even unique selling point.
Also, day to day learning and experimentation – when I'm stretching myself and growing – that's a really 'productive', good day. If I get this working in a team, even better – the studio fills with an incredible electric energy at the end of a productive, successful shoot day where everyone has grown, learned something and bonded from the experience.
Tell us about your work:
What work are you most proud of?
I've did a beauty shoot for Mastered with Nick Knight which was subsequently accepted by Photo Vogue. It was a shoot that I had full control over and I did all the creative and art direction including styling for. I always feel proud of my work when I know I've done a good job on the art direction. It's my 'voice' as a photographer and image maker. Although I have all the lighting and technical skills, photography is pointless without good art direction. It's easy for anyone to pick up a camera, but to be able to create an image from scratch and put all the elements together in a considered and intelligent way, is what distinguishes the better works. Having a personal voice and vision – whether it's the way that you photograph, style or edit images, is so important in forging a strong identity as an image maker.
What achievement recently has put a smile on your face?
I gave a speech in London recently to about 200 of the most influential people in the fashion industry at a V.I.P event called 'The Future of Fashion'. It was nerve-wracking, as public speaking doesn't come easy to me, and there were more than a few 'famously familiar' faces, including Caroline Rush the CEO of The British Fashion Council and Eric Musgrave, editor of Drapers Magazine, who I presented alongside with. It all went well anyway, and was definitely one of the highlights of my career to be in such an incredible venue with such exciting company at the centre of the industry.
What is the single biggest obstacle for your business success?
Remaining competitive within a changing industry. There are lots of newcomers to the industry that are driving prices down as globalisation takes hold. The creative industries can be quite a challenging and choppy sea to navigate at times. If you don't charge enough or are not frugal and investment focussed with your earnings, you're inviting trouble.
The industry at large:
What is the most exciting thing happening in the Fashion industry right now?
There's a new wave of exciting image makers appearing in the industry, thanks to the Mastered courses. It's nice to see new creatives producing thoughtful, art directed work on social media, rather than the slew of mindless and repetitive imagery that came with the advent of the internet and easy digital camera access in the early 2000's. I'm not entirely promoting the courses, because they're not cheap, and prevent a lot of potentially talented people from less privileged backgrounds from having access, but it's good to see creatives engaging in critical thinking and making original and inventive work. It's a new wave of thought and creativity that wasn't there pre-2015, and the advent of moving image technologies and virtual reality, are making it all the more exciting.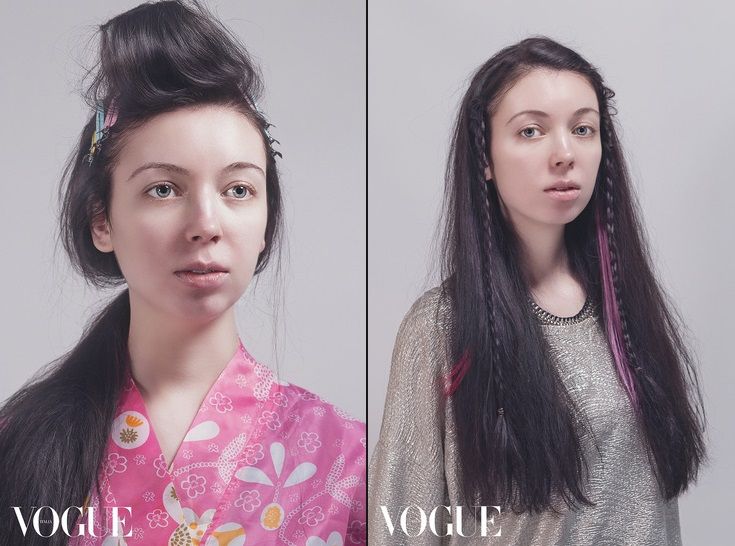 What are the best and worst things about our industry?
It's wonderful to work in the arts and have the opportunity to have a voice and influence in things that shape the consciousness of the time. In the arts, you can say things that no-one else can – we can question inequality and oppression, censorship and the things that might be considered taboo or too heavy for ordinary conversation. The arts are very levelling and inclusive. People can look at a work, an image, a song, a film, and feel in some way, like their soul has been understood. It unites people and creates understanding. In the time we live in, we need that.
The worst thing has to be the culture of unpaid work, including internships. It means that kids from privileged backgrounds get immediate exclusive, easy access to the creative industries and network. There may be more talented, less well off kids who simply cannot afford to get started in the industry.
A portfolio and career should be planned and curated. A lot of it is about being available in the right location for work (the capital), going to the right events and making the right publishing and client contacts as well. Fashion is horrifically upper class in that way.
I also see many people starting out spending a scary amount of time doing unpaid TFP work, which doesn't work out for them because they are not developing a commercially attractive or accessible portfolio, working with a good art director or producing intelligent, original, editorial standard work.
Preying on that, there's a lot of vanity publishing, where inexperienced creatives are being exploited, paying to be published in magazines or are being charged a small fortune to buy a 'magazine' they've been featured in. People in the industry that count don't even look at them, because it's quality of exposure that counts.
I'd advise people starting out not to TFP, unless you have a credible team, you get prior confirmation from a shelf magazine interested in publishing, and you're doing the process professionally from start to finish with an art director, treatment, pull letters, model releases and a mindset that values the final output more highly than personal vision and ego.
And finally…
What are your favourite trends of 2017?
I follow the fashion trends lightly. I see the same trends come round again and again with different interpretations, but I'm finding it refreshing that fashion designers are beginning to create work that invokes cultural discourse, such as the recent work of Gareth Pugh and his couture work, created in response to the idea of fake news. I'd like to see more political-cultural discourse from fashion designers, as it takes fashion from being an experimental or fusion product into the realms of art. I think that's an obligation no true creative would feel exempt from.
The Instagram carousel ads and 15 second shorts are taking a firm hold in commercial jobs now, which is interesting as they are difficult to do well – the shorter the film, the more challenging fitting a narrative within that limited space becomes. I think this is a potentially inventive area, along with gif art and video. I think the creative industry with – the possibilities and uses of advancing technology combined with thought and modes of expression and the options opening up and becoming available to us – are very exciting.
A note from Fashion Rider
It was a pleasure talking to Ruth about her experiences in the world of photography. Ruth has certainly provided a great deal of advice when it comes to things which we can either relate to or take away and learn from.
I think the main points to think about is making sure you keep your own personal vision and style. No matter what part of the creative industry we work in, this is who we are and it should be represented in our work. You will find that some of your best work comes from when you're allowed the freedom to put your own stamp on things, to be in charge and responsible for the final piece.
It also links with the "iron triangle" which Ruth mentioned, and to discover which two points of the triangle you want to focus on.
Pieces of advice from our members like this, is invaluable. Not only is it interesting but it also helps us to grow and develop.
Working together
Ruth is of course available to work on freelance projects and you can contact her online, via Fashion Rider, where you will find all of her contact details and more information about her work.
If you'd like to ask Fashion Rider a question or if you have a story you think our readers would be interested in then please let us know – we'd love to hear from you.