THE BEST NON-INVASIVE COSMETIC TREATMENT PROVIDER (in our opinion)
Last month we posted a piece which explored the non-surgical route of cosmetic surgery and some of the latest treatments people are raving about.
Even though the desire for staying young is stronger than ever many of us are concerned about the cost and health risks of surgery and also the risk of 'surgery face' that many people seem to be morphing into.
This is exactly why one particular treatment caught my attention, BTL Exilis Elite. BTL is a skin tightening device, which offers non-invasive facelifts without pumping your face full of poison or having to have bits removed. The beauty of this treatment is that it triggers your own skin into a state of repair!
A treatment that has no risks, nothing added into your body and leaves you with the face you were born with, just younger, this had to be something worth trying, so I did!
My biggest complaint being that my eyes were starting to look tired and my laughter lines were beginning to settle. I'm not interested in having surgery so I booked an appointment with Lana as soon as I could. The treatment itself was very quick and relaxing, Lana was a pleasure to talk to and there was zero recovery time needed. As the treatment triggers your skin into repairing itself the results take up to 14 weeks to show. Although I haven't yet reached this date I'm very excited about the results.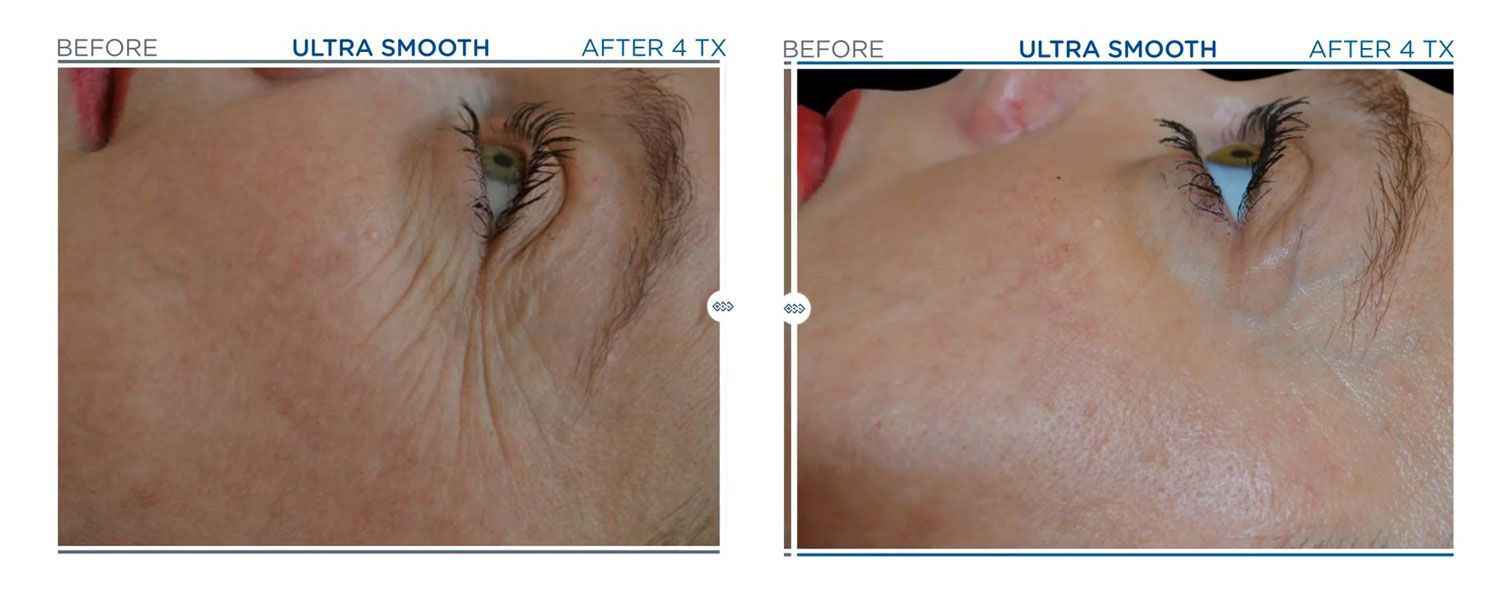 This versatile and non-surgical treatment also works for fat reduction. This is great news considering many people no longer have faith in previous treatments due to them not having enough radiofrequency power.
Part of the unique difference that BTL offers is 'cooling' function. This is emitted at the same time as the radiofrequency power, allowing for your skin to accept higher temperature and therefore achieve better results.
Not only does this treatment offer positive results but it's visible effects last up to a year and in many cases longer; beating treatments like botox that are being done by some up to 3 times a year.
I completely understand that there may be many questions or concerns that you have about treatments like this, so we have looked further into the treatment for you and even asked Lana to answer some questions about BTL.
BTL Exilis Elite comes to Sheffield with Ideal U
1 – People want to hear what previous customers have to say first
Panic not! We have customer testimonials proving that this type of treatment has a high success rate and demonstrating how customers are pleased and promoting the positive results they have experienced.
Take these examples…
"I am in my 50s and wanted a facelift but under the knife seemed scary! Really happy with Exilis Elite Facelift and Neck tightening treatment. I get so many compliments now. Ideal U, thank you!"
— Eric Rampling – Google MyBusiness
"* I literally lost 8cms on my stomach & flanks! After just a few weeks, that is insane, no surgery. Exilis Elite is an amazing treatment, highly recommend!"
— Stephen Vaughn – Google Reviews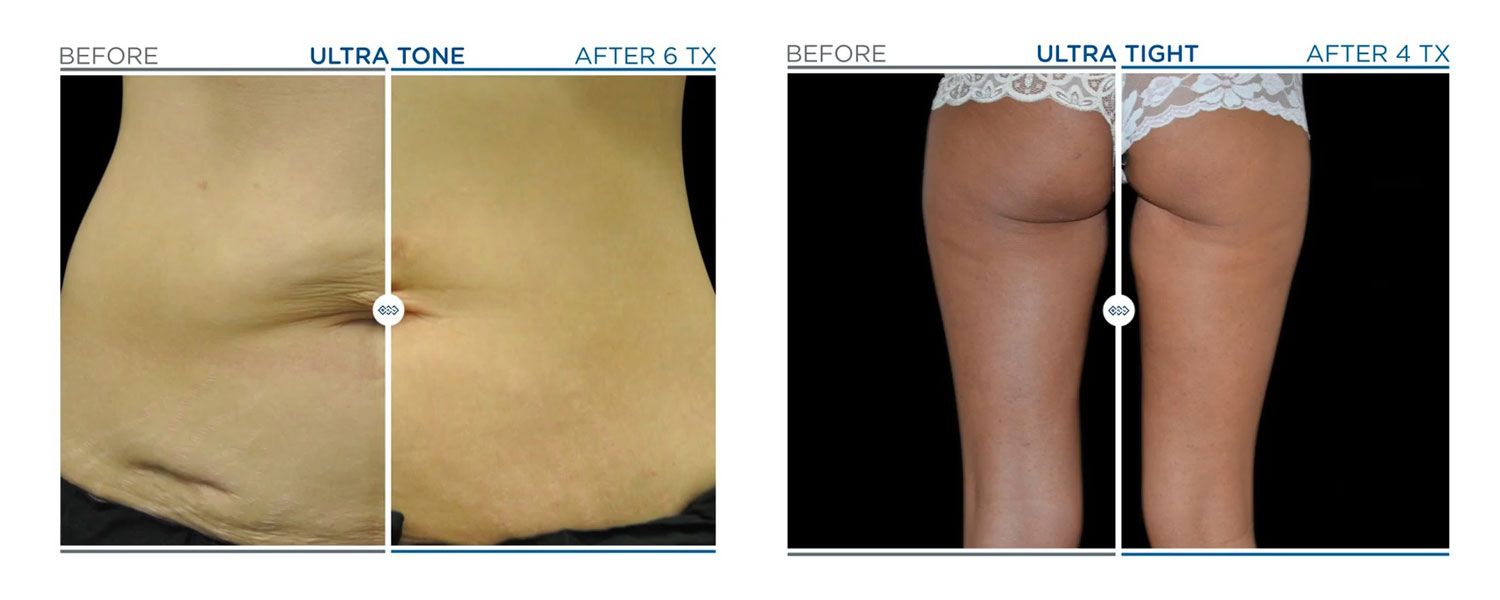 2 – They don't want to travel to far
Panic not! As well as offering a great alternative to surgery; we're delighted to let you know that we have been told that Ideal U Health and Beauty treatments, is now coming to Sheffield. Offering the BTL Exilis Elite and other non-invasive, non-surgical cosmetic procedures to all. Now, you don't have an excuse not to slim down!
3 – They want to know that the treatment provider has experience
Panic not! IDEALU was founded and run by Dr. Lana, who has over 20 years' experience in medicine, Ideal U is playing its part in disrupting the market when it comes to providing skin tightening and body sculpting non-surgical alternatives.
Using cutting edge technology Dr. Lana and her team are renowned for providing the very best in customer service and support. Offering all customers free consultations and advice before anyone undergoes any treatment, making sure that the right treatment is chosen and any and all questions are answered by professionals.

We asked IDEALU a few questions:
What's your ultimate aim?
To make celebrity treatments and latest aesthetic treatments available to everyone.
Is this a good alternative to surgical cosmetic procedures?
Over the years surgical cosmetic procedures were seen as the only option to achieve specific results.
But not anymore.
Non-surgical routes such as the ones mentioned in the list above can allow more people to have less invasive treatments carried out, helping to boost confidence, build on individual self-esteem and offer a semi-permanent result.
What procedure do you think is going to become the most popular?
BTL Exilis Elite
Procedures such as the BTL Exilis Elite, show us how far non-invasive cosmetic research and treatments have come.
This award-winning technology, has scooped awards such as the "Best Skin Tightening Award," "Best Body Shaping Award," "Anti-Aging and Beauty Trophy," and so much more, cementing its place within today's beauty industry and certainly showing us just what technology can offer on a personal level.
I mean, you only have to look at some of the before and after images – https://www.youtube.com/watch?v=nXj76hkc8vY
Where can our readers find out more about what you do?
The best place for people to learn more about our treatments here at Ideal U and Dr. Lana is our website.
Also, if you want to ask any questions please don't hesitate to email us at info@idealu.co.uk
Please note that this is a sponsored article, however we like to let our readers know that we only take sponsorships from businesses that we would be happy to recommend anyway.