Dewy lips are back this winter and fall, with the touch of gloss trend just in time for the festive party season!
Dewy lips have made a welcomed appearance on the runways, taking a headline place in the Christopher Kane, Nareen Khan, and Badgely Mishka fall/winter shows.
However, pushing the dewy lip look to the front of the makeup styling headlines is this year's Love Island star, Maura Higgins. Known for her incredible glossy lips look and style, gloss is back and in big demand!
After a time where we followed the trend of being more subtle with our lipsticks, with matte being the look of spring/summer, gloss is now back, and we couldn't be happier!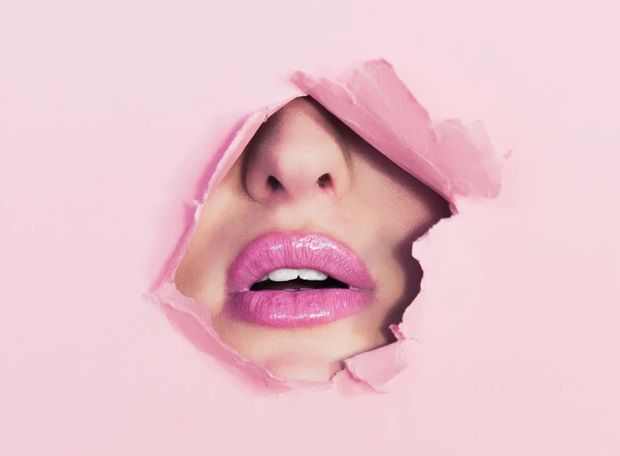 Also, a big fan of gloss is makeup artist Kaajee Rai. Stating previously that glossy lips are sexy and can help to create a fuller and richer lip look. Rai also believes that transparent gloss is an item of makeup that is, and always will be, in fashion.
We couldn't agree more.
However, when choosing the right gloss, it's essential to look for the right consistency, avoiding the overly liquidy ones – especially if you want a longer-lasting look.
Makeup artists vary their technique of how to achieve the perfect dewy lips. From starting with lip liner and then filling this out with your perfect lip colour, finishing by applying the same colour gloss over the top, to priming lips to achieve a good base layer. Where from here, you can overline and create added volume and achieve fuller looking lips by applying paler colour lipstick and overlaying with a good glossy lip gloss in a nude or paler shade.
Applying lip balm and exfoliating lips before using your lip gloss can also help to keep lips moisturised for longer and not dry out with the gloss over time.
Or to achieve all of the above and more, you could take advantage of the Clinique Luxe Lip Set. Bringing lips alive with colour and shine; this lip set truly makes lips pop!
Containing everything you could ask for from a lip gloss and more, the Clinique Luxe range offers ultra-hydrating, non-sticky lip gloss, perfect for those lip-smacking moments.
If you're looking for bold and saturated colours with a smoothing primer, a lipstick that glides effortlessly to provide the perfect, modern, velvety finish, then look no further. What's more, the Luxe set has been innovatively created to provide all-day moisture for everyday comfort.
What more could we ask for? How about a link to From Party to PJs Gift Set … Just click the image below 🙂
Want to speak to a professional Makeup Artist to ensure the perfect look for your Christmas party? Fashion Rider Makeup Artist