Launching a business can be a scary yet exciting time. You have your business plan and strategy set, and you have a clear vision as to what you want to achieve and how you're going to achieve it.
However, for many fashion professionals finding the right funding to get your business off the ground is often a minefield.
In this post, we're going to look at some of the most popular types funding available to you.
Funding Types
The most popular option starts with personal savings.
It's one of the more appealing options as it is your own money, it allows you to stay in complete control, and you have the freedom to do with the money as you so wish. It also looks more favourable to future investors and partners etc. as it is appreciated that you have had enough faith in your business from the start.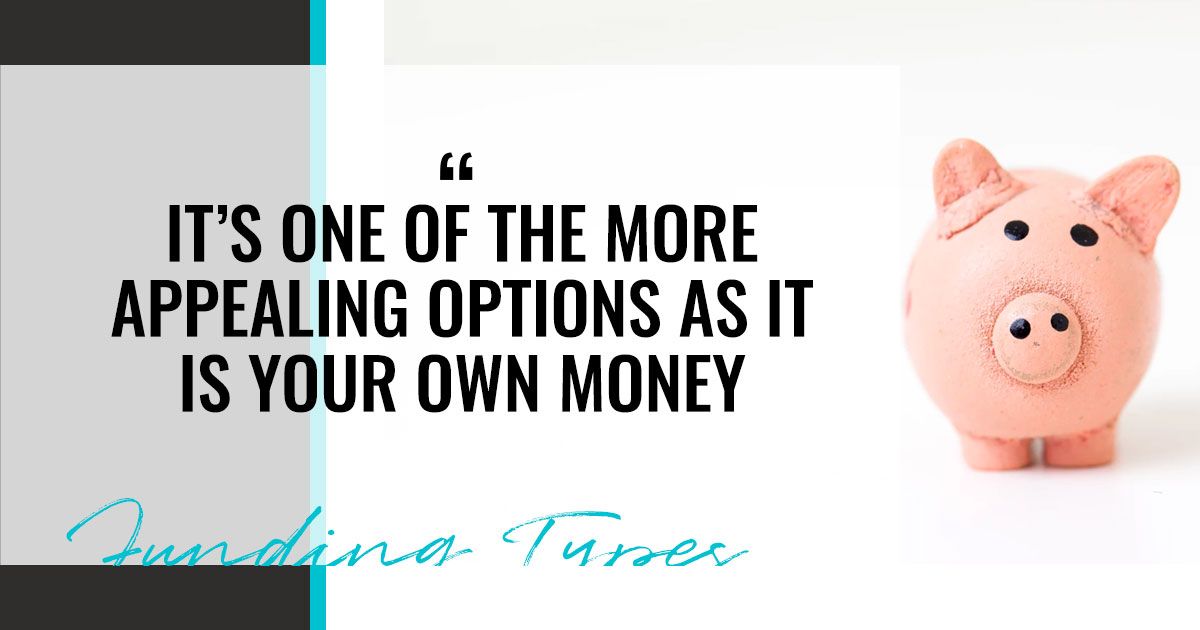 The downside to using personal savings is that it can completely wipe you out, with no cushion or padding to fall back on. It also may not be enough to get your business off the ground entirely, depending on the level of savings and investment needed.
Start-up loans are the second most popular way to fund a new business venture, with loans being accessible from banks, local authorities, government organisations, and small business organisations.
With a start-up loan, you know where you stand financially right from the start. With interest calculated, loan repayments identified as well as having access to a larger network of business advisors and mentors. It's also a relatively quick process if you qualify and you don't have to hand over control of your business.
The downside to start-up loans is that you must be able to provide proof of concept or an extremely tight business plan with profit and loss projections and more. You'll also need to research the different loan options available and the interest charged across different periods.
Note: Not all start-up loans have to come from banks, and it's worth researching your local business enterprise hubs to find out more.
Growing in popularity for start-ups is the concept of crowdfunding. With crowdfunding you can present your business idea online, asking people to invest in your business.
Not only does this help with investment but it also gets word out about your new business venture, almost testing the market before the full launch, and you remain in complete control.
However, you must be able to tell your potential investors a compelling story about why they should invest in your business, a little more down heartening is that less than 44% of projects have been reported as being successfully funded using crowdsourcing sites.
Angel Investments. Sounding very heavenly indeed, angel funding is where wealthy individuals will provide you with funding in return for a percentage of equity in the business. Think of this type of funding a little bit like "Dragons Den," where one or a group of investors can come to you with the financing you need in return for a percentage of your business.
With this type of investment, you will have access to invaluable information and advice, and you can also negotiate on much more flexible business terms.
On the flip side, you do have to relinquish a percentage of control of your business, and for it to work for both parties; the relationship between the two must be maintained and worked at.
Venture Capital funding is a more long-term funding option, where venture capitalists invest in your business from your initial business concept (in exchange for equity) and they get a return if you make your business public or another company buys it.
Venture capitalists can provide you with the funding you need right from the start, opening up more doors and avenues to you through their wider network. However, like with angel investments, you do have to give up some control in your business depending on the equity acquired.
Other funding methods also include:
Cash advances
Peer to peer lending
Grants
Tax breaks
Credit card
Loans from family and friends
Business incubators
Local business contests
Funding types and what is available to you as a fashion professional, come in many shapes and sizes; it's about finding the most suitable funding avenue, taking into consideration your business plan and strategy for the next year, three years and even beyond.
In our next post, we'll be looking at: how you know when you've found the right investor, questions you should ask and things to take into consideration.
Feel free to Contact@www.doenhoff.co.uk with your questions and comments.