In January, the first train from Yiwu in Eastern China arrived in London after an 18 day journey, crossing parts of Asia, Russia and Europe to bring goods to us including clothing. The One Belt One Road (OBOR), China led project, is part of China's plan to connect Asia with Europe and parts of Africa.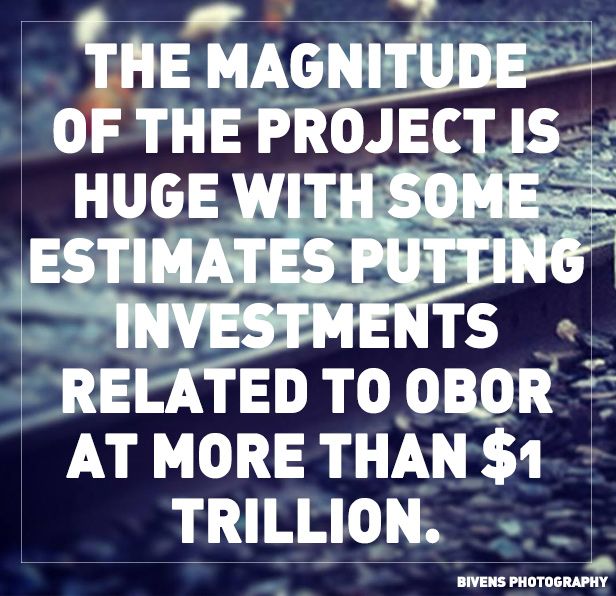 What does this mean for fashion and sustainability? Well, China is the largest exporter of material and clothes so although several trains a week leave China for Europe they do not all return to China full. Although China is the largest market for luxury goods, it is not enough to fill all the trains returning. High end brands tend to use air freight to transport their goods so the OBOR provides a way for them to reduce their carbon emissions. On the cheaper side of the market, transport by sea seems to be preferred. For example H & M avoids air and road if possible and train and sea makes up 90% of its transportation. However, rail is much quicker than sea routes and can take a larger volume at a lower cost than air transport.
The OBOR is also providing infrastructure to developing countries along its route. Myanmar's textile and clothing industry makes up 10% of its exports; companies such as Gap and Primark manufacture there. With the OBOR, Myanmar can increase efficiency and build trade links with Asia, Europe and Africa.
China has also built infrastructure in East Africa. Ethiopia has some of the lowest wages in the world and companies such as H&M and Primark are interested in manufacturing there. Chinese firms which produce goods for companies like Clark's and Calvin Klein have invested in the area. China has connected Ethiopia by train to a port in Djibouti which greatly reduces delivery times. In Kenya most of the factories for clothing are in Nairobi, but most of the raw materials arrive at the port in Mombasa, China has invested in a railway to connect the two cities.
Only time will tell what effect this will have on our industry across the world.