Here at Fashion Rider, we really do love Christmas! Not just because the food and drink at this time of year always seems to taste so much better, but quite simply because it's the season of goodwill, of giving something back.
The festive season brings together friends, families, and communities. It's a time for celebrating as well as a time to be thankful for all that we have.
However, as we're aware, not everyone has the same experiences and opportunities as ourselves, and not everyone is in the same situation.
With research highlighting that one in three of us are more likely to donate at Christmas than any other time of the year, let's come together and support those great charitable causes that are close to our hearts.
How can we get involved?
If you're anything like us, you can gather a mountain of winter accessories over the years, with items stashed in cupboards, drawers, and everywhere in between.
Let's make this Christmas a time to clear the clutter – hunting out all of our surplus hats, scarfs, gloves, jumpers and winter coats and donating these items to our local homeless shelters.
Or as a fashion designer, maybe you have some excess stock left over, or perhaps you have contacts that might also have some old stock which could be donated? – (Think of it a little like Naomi Campbell's Charity Gala, which helps raise vital funds for the charity, Fashion for Relief.)
With reports published by the charity Shelter, highlighting that there will be an estimated 320,000 homeless people on the streets of Britain this Christmas – helping with donations to our local homeless shelters is something we can all get involved in.
Fashion designer, Frida Giannini is taking this one step further by making a comeback to fashion, designing this year's Christmas jumpers for Save the Children, all ready in time for Christmas jumper day on the 14th December.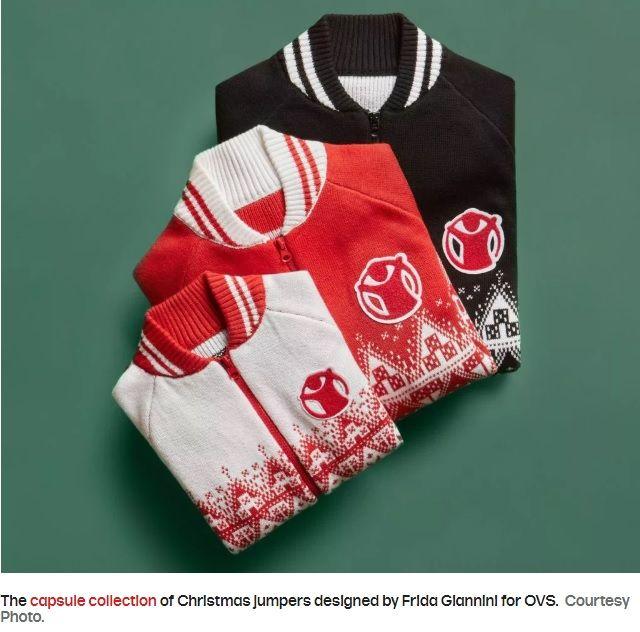 It's not just Christmas jumpers that help support charities either, but also their array of Christmas cards. What about putting your illustration skills to the test and supporting charities with some stunning designs for their charity Christmas cards?
The fashion industry is also known for giving away little "goodie bags" at events, fashion shows and walks, and we could think of Christmas as another opportunity for another show. Putting "goodie bags" together to hand out to different charities can be a great way to offer a secret Santa to a wider audience! Working with a charity that is close to your heart and filling a goodie bag with some fashionable essentials can be really rewarding.
Of course, there are also things such as buying a little extra with your weekly shopping to donate to local food banks or purchasing a Christmas lunch at your local People's kitchen, as well as looking for volunteering opportunities over the festive period.
Christmas is a time for giving and receiving. It's a time for understanding and for helping each other. Within the fashion industry, there are many creative ways in which we can get involved with our local communities and local charities, using our connections to bring a little cheer to someone else at this time of year would be incredible, but above all just being kind to each other can be the greatest gift of all.
If Fashion Rider can help support you in any way, we'd love to hear from you; please email us at contact@www.doenhoff.co.uk