DESIREE LEDERER: THE FASHION STYLIST TO THE STARS
Fashion Stylist to the stars, Desiree Lederer, chats work, and career experience with Fashion Rider.
Fashion Rider is proud to have a wide-ranging membership, covering all and every aspect of the beauty and fashion industry. Our members and their achievements, successes, and business knowledge are what we use to help support others in the sector.
Desiree Lederer has been a Fashion Rider member since 2010 and has a range of skills and experience that we wanted to shout about!
Credit: Desiree Lederer
We caught up with Desiree to find out a bit more about her and her career to date.
A background in styling
Desiree is a professional and talented fashion and celebrity stylist.
Based in London, with over 24 years of experience, Desiree has worked with some big names in the fashion industry as well as on some very creative projects. Projects that have ranged from editorial to advertising, beauty to music, and so much more in personal styling.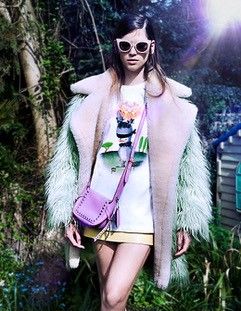 Credit: Desiree Lederer
It is this experience that Desiree has used to build up not only her business but also her personal brand.
Not to boast, Desiree has styled and worked with some amazing people over the years, from iconic Rihanna, classic Twiggy, sexy Daniel Craig, classic opera singer Cecilia Bartoli, and the very funny Sue Perkins to name a few.
Desiree has also partnered with brands such as the A.S.P Affinage Salon of Professionals and is recognised as one of their leading fashion stylists when they carry out work on their promotional marketing shows.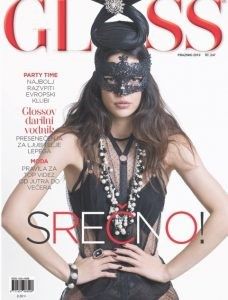 Credit: Desiree Lederer
Desiree also has experience working with numerous talented photographers, who all have different requirements as well as different levels of creativity too!
Personal Side
As we know, fashion does not stand still, nor does it just take place in one country.
Fashion, fashion inspiration, and creativity are worldwide. That's why Desiree is fluent in both English and French and has an excellent working knowledge of Italian and Spanish!
Credit: Desiree Lederer
The fashion industry requires a certain level of dedication, and if we're honest, passion, and trust us when we say Desiree can offer it all.
Whether it be in women's or menswear, high end or high street, edgy, or subtly, Desiree not only knows her stuff, she knows what's perfect for her clients. That's why clients return time and time again.
Approachable, funny, and always professional, Desiree is a perfect fit for any team or any client looking for a creative fashion stylist.
Working with Desiree
Desiree is passionate about travel and work assignments and is available for projects both in and outside of the UK and can travel to any location if required.
If you would like to work with an amazing professional that can deliver incredible results, you can contact Desiree about your up and coming project. You can call 07957364267 or email Desiree@desireelederer.com.
You can also check out all of our members online at Fashion Rider