Fashion designer and illustrator, Ashley Love, talks to Fashion Rider about some of the highs and lows of working in the fashion industry. Talking about her specialised areas in women's active wear, sleepwear and casual ready-to-wear, Ashley also shares her experiences with us about mixing this with her graphic design experience.
Ashley's work has been featured in shows throughout the Southeast region of the US, and New York City. As well as SCAD portfolios, Triple Magazine and Devoe Magazine.
To find out more about Ashley, her work and her availability please click here: Ashley Love. To find out more about what Ashley had to tell Fashion Rider, read on!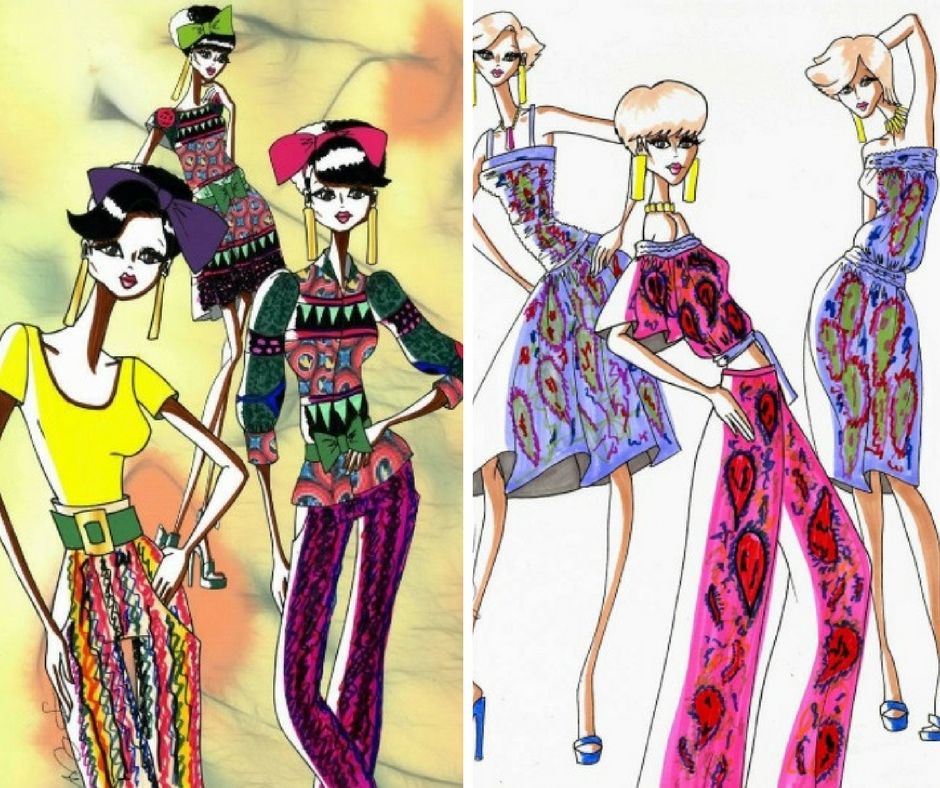 In the beginning…
Experience and how and what we learn can come in all shapes and sizes. From studying at college or university to doing an Apprenticeship in your chosen subject. Personally, I believe whatever you choose it has to be what's right for you. I would also like to point out that sometimes what you study and learn isn't always the area in which you then decide to start your career in! Something might light a spark along the way and you change course slightly, you find your drive and passion and take it from there.
I think as long as you're doing what makes you happy and you're continually learning and gaining new experiences then great!
For Ashley, she can't remember a time when she wasn't drawing, so for her choosing what to study was simple when she enrolled at Mississippi State University and then graduate school at Savannah College of Art and Design.
Ashley also understands what we're talking about when we say that we find out and learn new things along the way and for Ashley she found out that…
"fashion is not easy, and you have to use a lot of math. To clarify, when I first started in fashion, I thought it only consisted of drawing garments and fashion illustrations, and sewing. Once I started taking classes, I did not know how much math was used in fashion, especially when creating your own patterns. There is a lot of math involved in patternmaking and alterations. I must say that fashion has helped a lot with understanding fractions and geometry.
It wasn't just drawing like she had always done. Her courses started to prepare her for business. Incorporating key skills and developing those skills that you might not even think you need when you first enrol on a design course.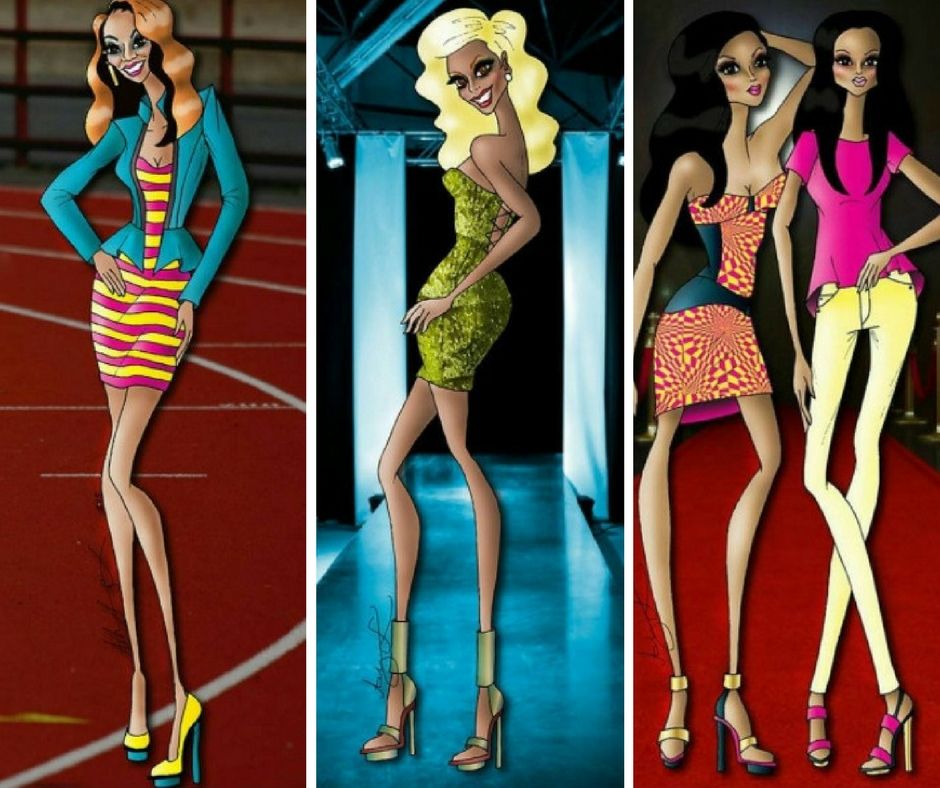 What does success look like?
Every answer to this question is as individual as the person you are asking. Success for many people can mean a number of different things. From having mountains of money in the bank, to seeing your fashion label in high-street shops.
For Ashley success is "when I can successfully live from my passion without having to work two or more jobs and not have to worry about finances".
For many of us we do what we love because of just that, we love it. It also provides us with a sense of freedom, doing something we're passionate about in a time that suits us. The freelancing world is huge and one which I'm certainly proud to be part of.
That's not to say it's easy, we can often work long hours and it can be stressful at times – but if you ask any creative freelancer, would they change it for the world? Probably not!
Ashley's response mimicked our sentiments exactly when she said the part of her job that she is most proud of is "being able to freelance and doing something that I love".
Not only that but also having more freedom, "creating work for someone in England. Most of my clients have been in the South-eastern region of the United States, so having an international client was very special to me".
The highs and lows of the creative world.
There are highs and lows in any industry and it's true what they say we have to take the rough with the smooth. For Ashley (like most of us) the single biggest obstacle she faces is "Obtaining more clientele and keeping stable work in fashion".
This is where we have to build strong brands, identities and above all remain personable. People still like to deal with people and especially when first starting out. Be quick to respond to pitches, don't leave people waiting and above all be honest. Don't over promise, you will only cause stress to yourself and damage potential future relationships.
Happening right now!
There is a lot going on in the fashion industry in particular right now. For Ashley the most exciting thing is "fashion week is back! And I'm excited to see the new line up from established and emerging designers".
We also asked Ashley what the best and worst things are about the fashion industry for her, "The best thing about our industry is that we can be as creative with fashion as we want to be. The worst thing is that sometimes, people in the industry and some of the consumers can be so critical, especially with plus-size fashion".
Looking forward.
Everyone has a favourite 2017 trend, and for Ashley it is "athleisure. You can be fashionable and comfortable at the same time".
Amen to comfortable fashion!
The fashion industry is a hard one to tackle and everyone is finding a particular niche which they can let their creativeness flow freely and also successfully. What Ashley talked to us about was not only the highs but also the lows of doing what she loves.
It helps us understand that everyone is at some point in their career in the same position. Learning from each other and also understanding that it's not just you who faces these issues is what helps us to grow and develop.
At Fashion Rider we love hearing from our members and finding out more about you, so please get in touch with us if you have a story to share or if you would like to answer our questions and share your thoughts.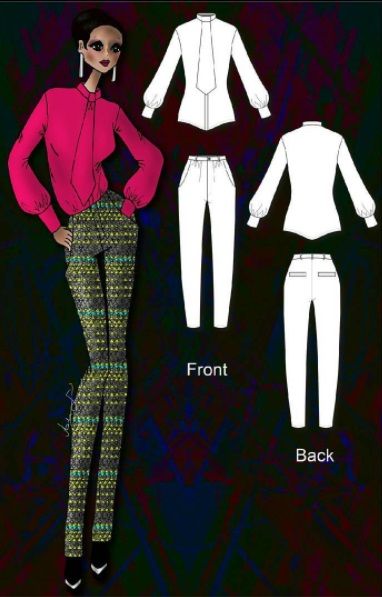 Working together
Of course if you would like to find out more about Ashley and how you can work with her, you can contact her direct on the details below, she'd love to hear from you.
Ashley Love
Website- http://www.ashleydlove.com
Facebook- http://www.facebook.com/AshleyLoveIllustrations
Instagram- @ashley.d.love