You don't need to be told that the fashion industry is fickle. It has seasons, and this means that trends change, year on year. It pays to be on top of these trends.
The integration of leisurewear into fashion that happened last year has slowed, to an extent. And 'Athleisure', while successful as a trend, has now been replaced. The new look is simply known as 'Athluxury'. At first glance, it may be a little difficult to differentiate between the two. But 'Athluxury' has a few features and ideas that, we think, may lend it extra staying power.
What was so good about Athleisure anyway?
It was cute, and that went some way towards making it acceptable. With Athleisure you could go to the supermarket in gym gear and feel like you were on-trend. And on top of all that, looking good whilst feeling very comfortable was always a plus. It became even more popular for parents on the school run (but we are firmly convinced that this worked better for men than it did for women). Getting down with bright colours against black, and plenty of lycra, became acceptable. It even spread into the workplace. Some people simply took the clothes they wore for their morning run into the office with them. And when it comes own to the bottom line of the industry as a whole, experts reckon it was worth $270 billion in 2016.
However, not everyone liked Athleisure. It isn't always possible to feel comfortable in jogging pants on a night out, for example. And for some, wearing bright lycra for a social event (because Athleisure penetrated parties too) was just a step too far. It was a nice mix of comfort and style for some, but the industry wasn't done yet.
Athluxury and what it looks like
Athluxury is the next stage. Over the past few months of 2017 it has been developing slowly but steadily. Perhaps the very best example of Athluxury right now can be found in the work of Tory Burch. She's rich, after a split from a wealthy husband, and her fashion is becoming very much 'must have' among the elite. And she's also brought out a line that is the very definition of Athluxury.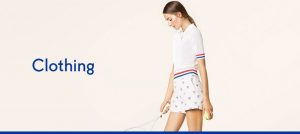 To get a feel for what Burch is doing with Athluxury, take a look at the website here. You'll note that Athluxury is different to Athleisure. There is a real designer feel to the work. With items like Crisscross leather sandals retailing at close to $200, the message is clear: if you want to rock Athluxury, it's all about the higher end of fashion.

When Athleisure was a thing, it still felt like something that you couldn't wear for every single occasion. Athluxury, on the other hand, may even have items that you could wear to the club (and we're talking nightclub, not country club). A key element here is the ease of pairing. Most of Burch's stuff can be worn with items you already have. It's subtle, and has an exclusive feel.
Athleisure had it's day, but with the true exclusivity that Athluxury is bringing to the table, we think the trend has evolved into true fashion. Designer work and comfort have combined to make what we think is one of the best and most exciting movements of recent years.