We all know that increasing the amount of natural light we're exposed to and introducing more plants into our homes and workspace can help improve our moods and boost productivity.
Taking this a step further, there is also a multitude of evidence to demonstrate the fantastic benefits that `green buildings/constructions` can bring to communities, the environment, and individuals.
With innovative design features, green construction is an opportunity for creatives worldwide to bring their vision to life while bringing sustainability and positivity to people and the environment.
These buildings also effectively achieve global objectives by promoting positive mental and physical health and increasing productivity. Helping to manage climate change better, provide a source of sustainability in communities allowing them to grow and thrive, driving economic growth through innovation.
But what is a zero-energy building?
Zero energy buildings consume zero net energy and produce zero carbon emissions over a period.
Energy-efficient and designed to provide a high level of performance by using renewable energy resources, these buildings maximise energy efficiency with renewable energy generation.
These buildings:
Reduce the use of non-renewable resources
Reduce waste
Reduce greenhouse gas emissions
Create large energy savings
Create healthy, productive environments.
Green constructions and zero energy buildings focus on three primary elements:
Environment – how can the building use less water, reduce energy consumption, and make more natural resources? Is there a way the building can generate its energy, increase biodiversity, etc.?
Economical – with zero energy, buildings, communities, and businesses can now save on utility bills like energy, and water efficiency is the focal point of construction. There are also lower construction costs linked to these buildings too, and of course, with green construction growing in popularity, we also see an increase in job creation.
Social – it is the social aspect where we see how green construction can help us lead a more peaceful life as we see improved health and wellbeing from simple changes and unique innovations. For example, with well-ventilated offices, more natural light flowing into spaces, and better overall indoor air quality, we see improved performance, people feeling motivated, all-around healthier, happier, and more productive.
The way to a zero-energy building
A sustainable design looks to reduce any negative impact on the environment and improve the health and wellbeing of the occupants inside, with the primary focus on enhancing a building's performance.
This can be achieved through various means, including:
Solar panels
Energy-efficient window systems
Water recycling
Geothermal systems
Introduction of plants and green areas
Maximising natural light
And more.
The focus is on building places for people and businesses while reducing carbon, water, energy, and waste.
Examples of excellent sustainable architecture
One of Australia's first carbon-neutral offices, the Pixel building generates power and water through wind turbines and a cleverly designed green roof, all built using sustainable recycled building materials.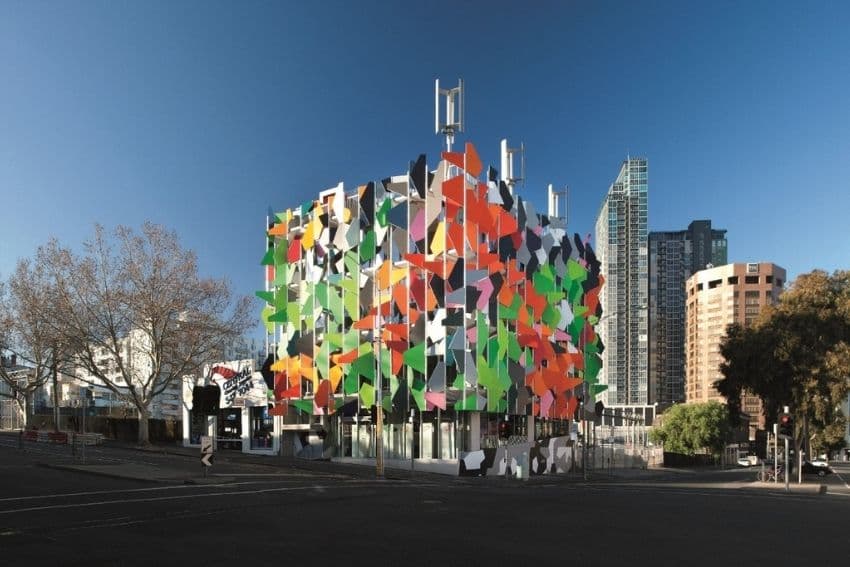 Situated at the Royal Docks in London and taking inspiration in its design from nature, The Crystal is a sustainable events venue built to encourage growth and collaboration.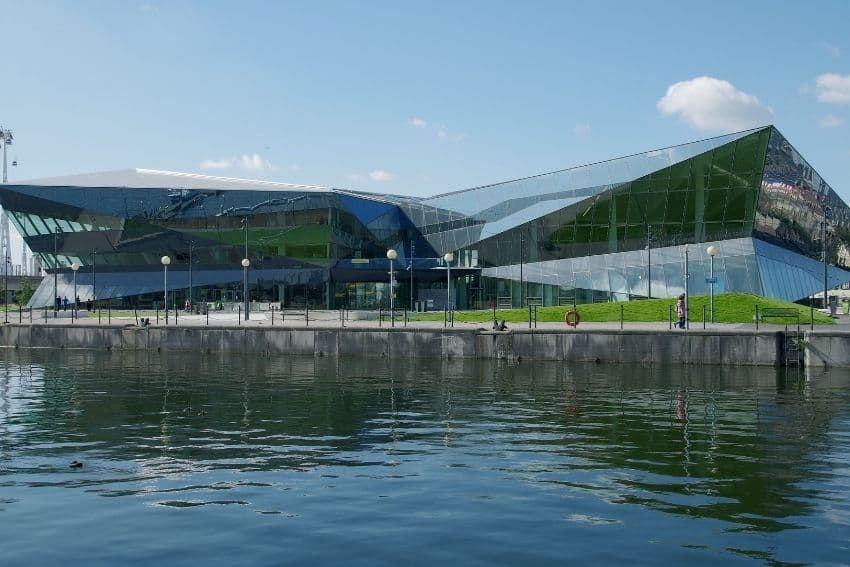 Situated in London, Bloomberg HQ sets out to inspire and excite those visiting and working in the building. With savings in water consumption, energy, and a reduction in carbon emissions, Bloomberg HQ sets the standards in building sustainability.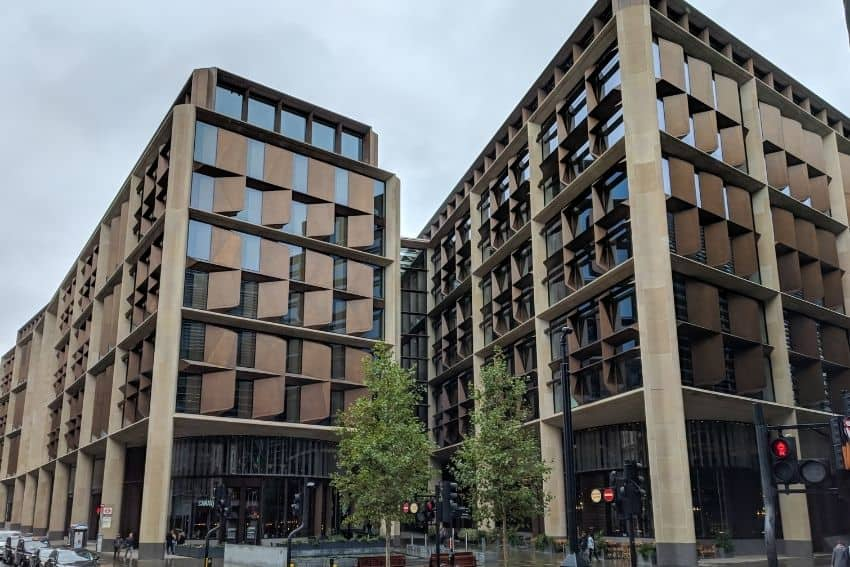 These fantastic buildings are the first of their kind to integrate wind turbines into the design of these innovative skyscrapers.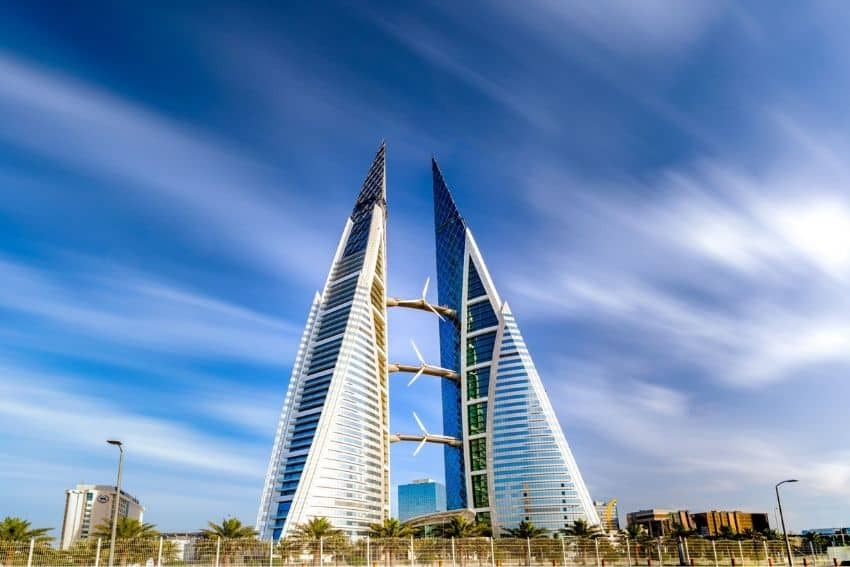 The Museum of Tomorrow in Rio de Janeiro, Brazil, a mesmerising architectural design features solar panels to maximise energy absorption and air conditioning systems that use water funnelled from Guanabara Bay.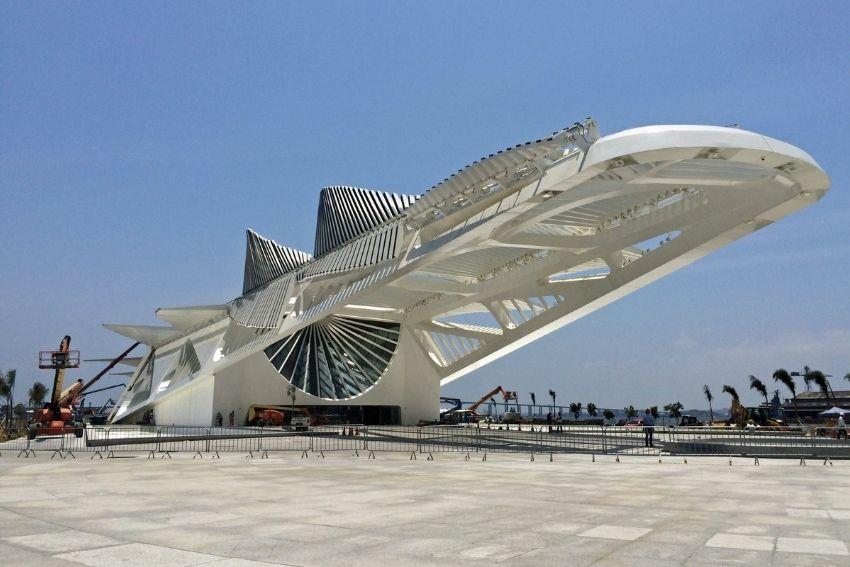 It is an inspiring event space that uses green technologies to ensure it is as environmentally sustainable as possible. With a living roof, a restored marine habitat, an abundance of natural light and ventilation, and a stream of internal sustainable programmes, the Vancouver Convention Centre West offers it all.
Benefits of an eco-friendly building
Can boost property value
Cost-effective
Sustainable
Profitable
Boosts mood
Improves health and wellbeing
People feel more sociable
Increases productivity
Offers innovation
Oozes style
Helps to meet government agendas and initiatives.
So, are green constructions the key to leading a peaceful life?
With an increase in health and wellbeing, a boost in mood, and increased productivity, it would seem so!
Today, with green design techniques and technological advances, zero-energy buildings are fast becoming the norm. As a result, the demand for innovative architecture and demonstrating high environmental standards are high.
It's encouraging to see the design, architecture, and construction sectors making such positive strides in eco-friendly buildings, with creativity focussed on making a conscious effort to be more sustainable in the future.
At Fashion Rider, our creative members are at the forefront of sustainable developments and innovations. To find out more about our members and the great work they do, click HERE.