H&M, the multinational Swedish clothing brand is one company that we can confidently say has paved the way for many Scandinavians in the fashion industry. It's managed to make a name for itself in the fashion niche that is often dominated by Italian, French and American brands.
H&M (Hennes & Mauritz) came into being in the year 1947. At that time of its birth, it was simply called Hennes which stands for "hers" in Swedish, so-called because when the company was formed it only catered to women. Founded by Erling Persson, his inspiration to form Hennes came from his post Second World War travels in North America where he was exposed to the concept of high volume, efficient stores.
Like many entrepreneurs, when Erling Persson formed H&M his primary goal was to solve a problem of his time, notably a lack of affordable and quality women's clothing. From his study and research, he had come to the realization that women's clothing was underserved in the Swedish and Scandinavian market at large. And so when he opened a woman's clothing store in the town of Vasteras it became an instant hit. In the next 15 years after formation, Erling managed to expand and open stores in all corners of Sweden in such a way that Hennes became a household name.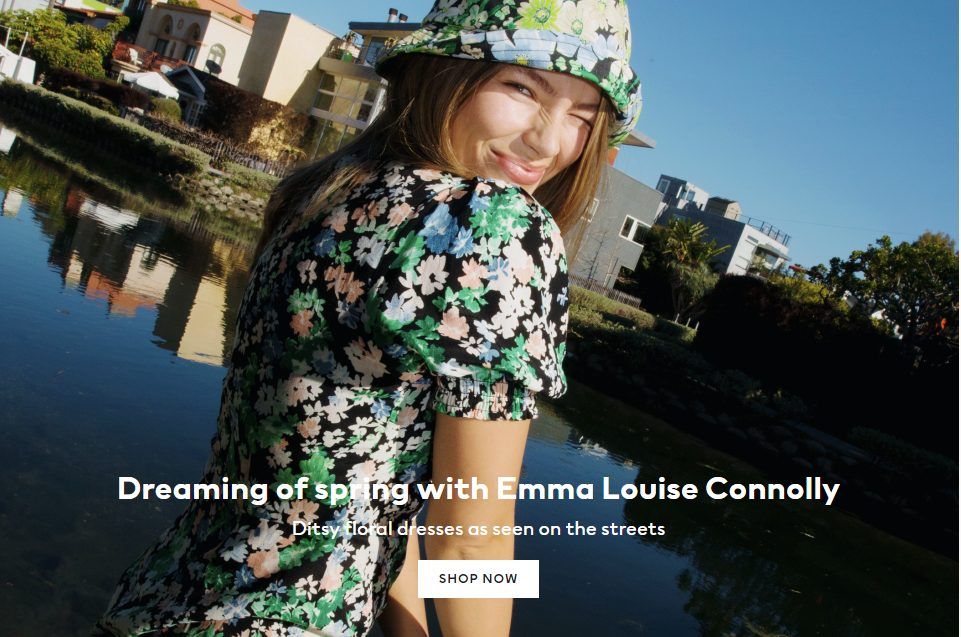 Credit: H&M
In 1964, Hennes for the first time since its formation opened stores outside of Sweden, notably in Norway. This was the beginning of its expansion into becoming a truly European brand. By 1968, Erling Persson took Hennes a notch higher by buying another company called "Mauritz Widforss"; merging it with Hennes to create what we know now as H&M. Mauritz was a company that had a stock of men's clothing and catered to mostly men that loved hunting and fishing. The merger of Hennes with Mauritz Widforss to form H&M marked the start of sales of men's and children's clothing for H&M.
In 1974 H&M made the bold move of listing in the Stockholm stock exchange. This gave the company the financial muscle needed to compete in the wider European market and expand whenever it needed. Thus it was not surprising when in 1976 it opened its first store outside of Scandinavia in London, England. The company helped boost its brand and image in the seventies by seeking endorsements from celebrities such as the Abba singer Anni Fryd Lyngstad. In the 1980s, H&M founder Erling Persson relinquished control of the company to his son Steffan Persson. The 1980s and 90s were marked by major expansion of H&M into the western European market. H&M even paved the way into ecommerce when in 1998 it began making sales online. The internet boom that was happening in the late 90s helped it grow in sales and profit more than ever.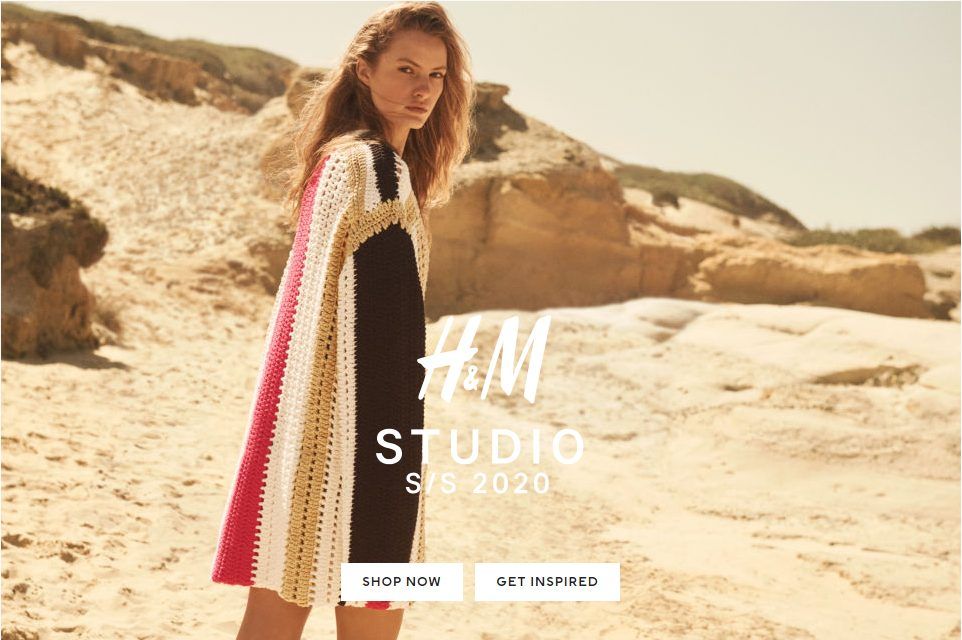 Credit: H&M
In the year 2000, H&M finally got a foothold into North America when it opened its first store in New York City along Fifth Avenue and by 2007, H&M went on to open stores in Asia in the mega cities of Hong Kong and Shanghai. This helped solidify its position as a true global brand. Presently, H&M continues to make a big impact in the fashion industry and is noteworthy for its philanthropy through its H&M Foundation. Through careful management and its philanthropic aspirations H&M has become, for many, a model fashion brand.
Do you shop at H&M? We would love to hear what you think about their current collections: contact@www.doenhoff.co.uk
Click here for more of our blogs: www.fashionrider.com/blog