The beauty world and fashion trends within it move fast.
So fast that we can spend so much time running around and keeping up the pace that we sometimes forget to stop, take a breath, and take care of ourselves and our skincare regimes.
To help us keep the radiant glow, an elegant, classy yet sassy look, and keep our skin bright, firm, and smelling amazing, the Liz Earle Empowered Radiance set offers it all.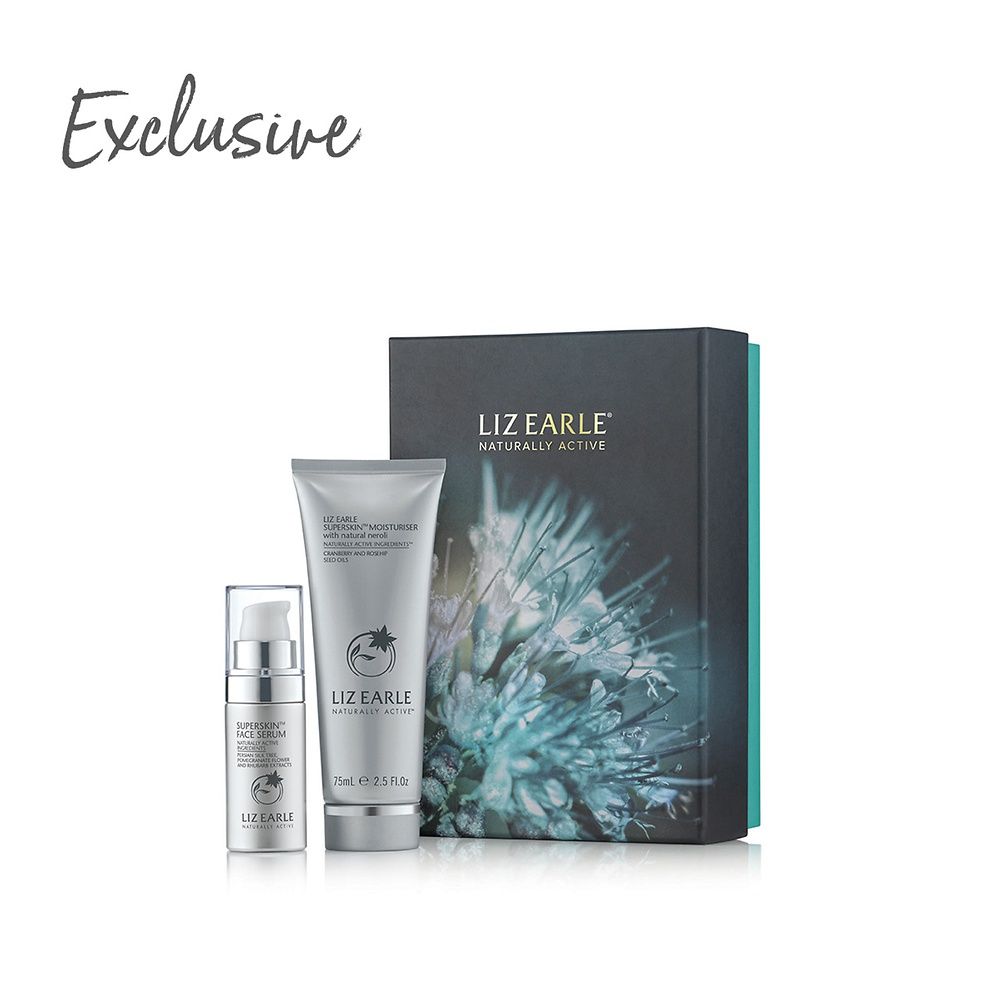 British actress and film producer Naomi Watts was just one of many celebrities, fashion designers, directors, and more who were spotted at the Fall 2019 New York Fashion Week sporting a fresh and dewy skin look — depicting glamour and glitz in its natural sense.
Light and smooth and blending well with skin tones, the dewy look even took its appearance onto the catwalk with models rocking the look alongside striking red lips, helping to strike the perfect balance of fierceness, irresistible looks, and beauty marked by flawless velvety skin that glowed.

Even French beauty chain Sephora took the time to appreciate the value the dewy look can bring and later succumbed to the dewy charms.
When it comes to skincare, Liz Earle has and is continuing to lead the way when it comes to helping maintain our skin's natural essence.
Empowered radiance has been innovatively designed to give you what we've seen on this year's catwalks – the dewy look, with the additional, feel good and look good factor.
Putting you in charge of your skincare regime, Liz Earle's empowered radiance locks in moisture, evens out skin tone, lifts skin, maintains its firmness – all while remaining radiant and fresh.
Focusing on the true essence of nature's composition, you'll find included a combination of life's very best Superskin Face Serum as well as the Superskin Moisturiser.
Bring out your natural beauty with skin that shimmers and shines no matter what time of the day.
Offering the whole package (in every sense of the word), the Liz Earle dewy skin promotes elegant natural skin, AND comes in eco-friendly recyclable packaging – what more could you ask for?!
Scanning through social media, it's apparent that Liz Earle calls the beauty regime shots, and now you don't have to see the dewy look on the catwalk or Instagram posts when you too can now get the Liz Earle look.
Be one step ahead of the gifting game when you order a personal postcard for that special someone.
Order today and experience the future of real beauty – nature's essential glow!
Shop Now with Skin Repair™
Shop Now with Superskin™