Businesses looking to build a constantly expanding brand that regularly gets new customers and attracts more sales understand the importance of lead generation.
However, not all of them are able to derive maximum benefit from this powerful tool due to certain common lead generation mistakes they fall into.
If you're a marketer or business owner generating leads in the B2B niche, there are certain mistakes you must avoid. This enables you to generate quality leads with huge prospects of becoming customers while spending less. These are: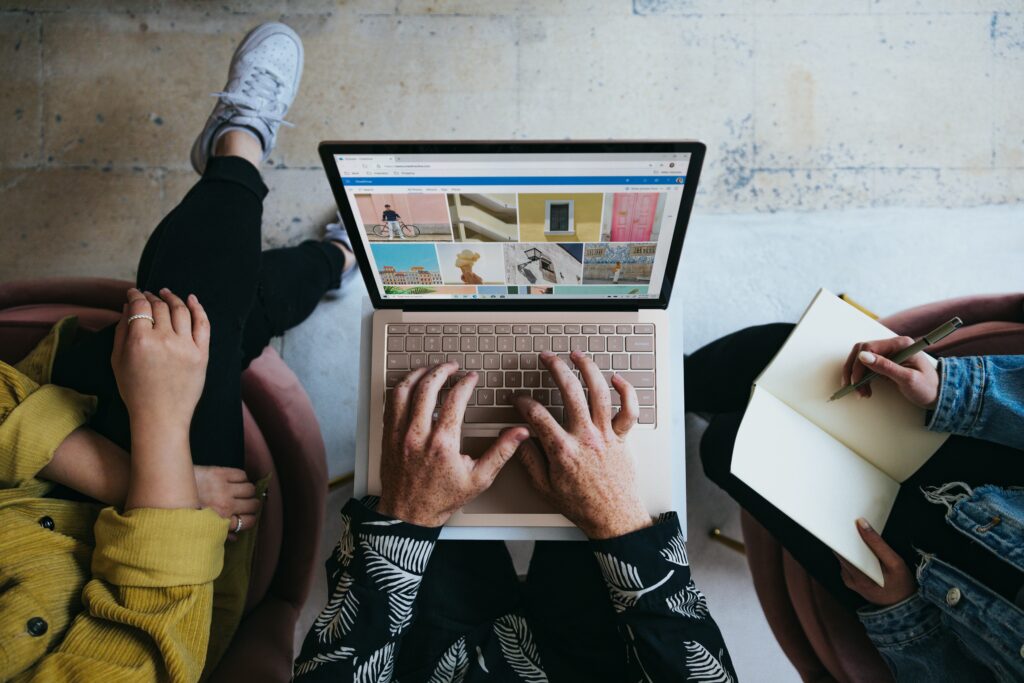 1. Poor product-market fit
Sometimes the product a business sells doesn't satisfy the target market, and this greatly affects lead generation outcomes. A poor product-market fit often occurs due to a lack of proper understanding of customers' problems and/or insufficient knowledge of product value.
You must understand the problem you're trying to solve and know the nitty gritty of the solution. This will assist in showing prospects how your product perfectly matches their needs, thus winning them over.
2. Not generating leads organically
Brands looking to take a shorter route to lead generation make the mistake of purchasing contact lists, especially when they're finding it hard to do so organically. Unfortunately, doing this often leads to a waste of time and resources, as the people on such lists are usually not the ideal audience.
Lead generation should be organic to ensure that every individual on the list is a prospective candidate who willingly signed up because they believe you have an effective solution to their problems.
3. Using one approach for all your products
If you have multiple products, your lead generation process shouldn't exactly be the same for all of them. Even if the products function in the same niche, there will be some features that are peculiar to each of them.
As a result, deploying a one-size-fits-all approach for your entire product will mean fewer quality leads for some. However, when you design a unique lead generation framework for each product, you attract only the audience interested in that particular offer and stand a greater chance of getting sales.
4. Not optimizing blog content
Every marketer knows that blog content is a powerful tool for lead generation, but the majority of them don't make the most of it due to a lack of optimization. For instance, most marketers follow the traditional style of inserting their CTA at the bottom of the blog post.
However, not all your website visitors will read till the end of the content because different individuals are at different stages of the sales journey. Providing CTAs everywhere in the content helps you get maximum response from prospects, regardless of their stage in the sales journey.
Optimizing blog content in lead generation for B2B also includes incorporating SEO tips effectively to help you gain maximum visibility and quality traffic.
5. Not making use of lead generation tools
Technology has brought a great deal of ease to marketing and many other aspects of business operations. If you're not taking advantage of technology to take your lead generation to the next level, you're making a huge mistake.
From tracking your leads to keyword research, there are tons of lead-generation tools that can help you achieve better results while spending less.
6. Taking your leads' pain points for granted
Regardless of the value your product promises, if it doesn't address your audience's pain point, they're less likely to show interest in it. Some marketers fall into the mistake of talking a lot about the value they offer while saying very little about their audience's pain points.
You should focus more on your prospects' pain points in lead generation for B2B. Strive to understand what problems prospects want to solve and communicate how your product is the perfect solution to get more quality leads.
7. Not leveraging the right social media platform
There are lots of social media platforms today, and knowing the ideal one for any marketing goal can be challenging. If you use the wrong platform, it's easy to believe that social media isn't effective for lead generation.
On the other hand, if you're on the right social media platform, you'd be amazed by the massive amount of leads you can potentially attract. The right platform offers you matchless exposure and generates the best ROI on your marketing investment.
8. Not making proper use of lead generation forms
Designing an ideal lead generation form for your offer can be the ultimate separator between good and bad leads. Many marketers think making forms short is always the best practice, even though that's not entirely true.
You want to ensure you generate quality leads containing contacts of prospects who are genuinely interested in your offer – even though that may sometimes lead to having moderately lengthy forms. It's crucial to ask relevant questions while striving to find a balance so as not to bore prospects with questions or fail to get necessary marketing information.
9. Not using your budget wisely
Finally, businesses sometimes think budgeting more for lead generation automatically means they'd get better results. You can budget huge amounts and get poor results if you don't use your budget wisely.
The key to getting quality leads is finding the right channels and investing in them wisely, no matter how small your budget is. A small budget will usually outperform a big one if it's used more wisely and effectively.