In 2020 fashion brands and labels are working to be clever.
But sustainably clever.
They are looking to re-purpose and upcycle while still connect with their target audience, encouraging them to buy.
And when we look at fashion trends for 2020, think impact. Think bold. Think bright!
Starting with neon.
Valentino led the neon explosion that hit the catwalks, leading us directly into 2020 with a series of bright greens, fuchsias, and yellows.
Neon is loud, in your face, and for many people, it provides much more joy and fun.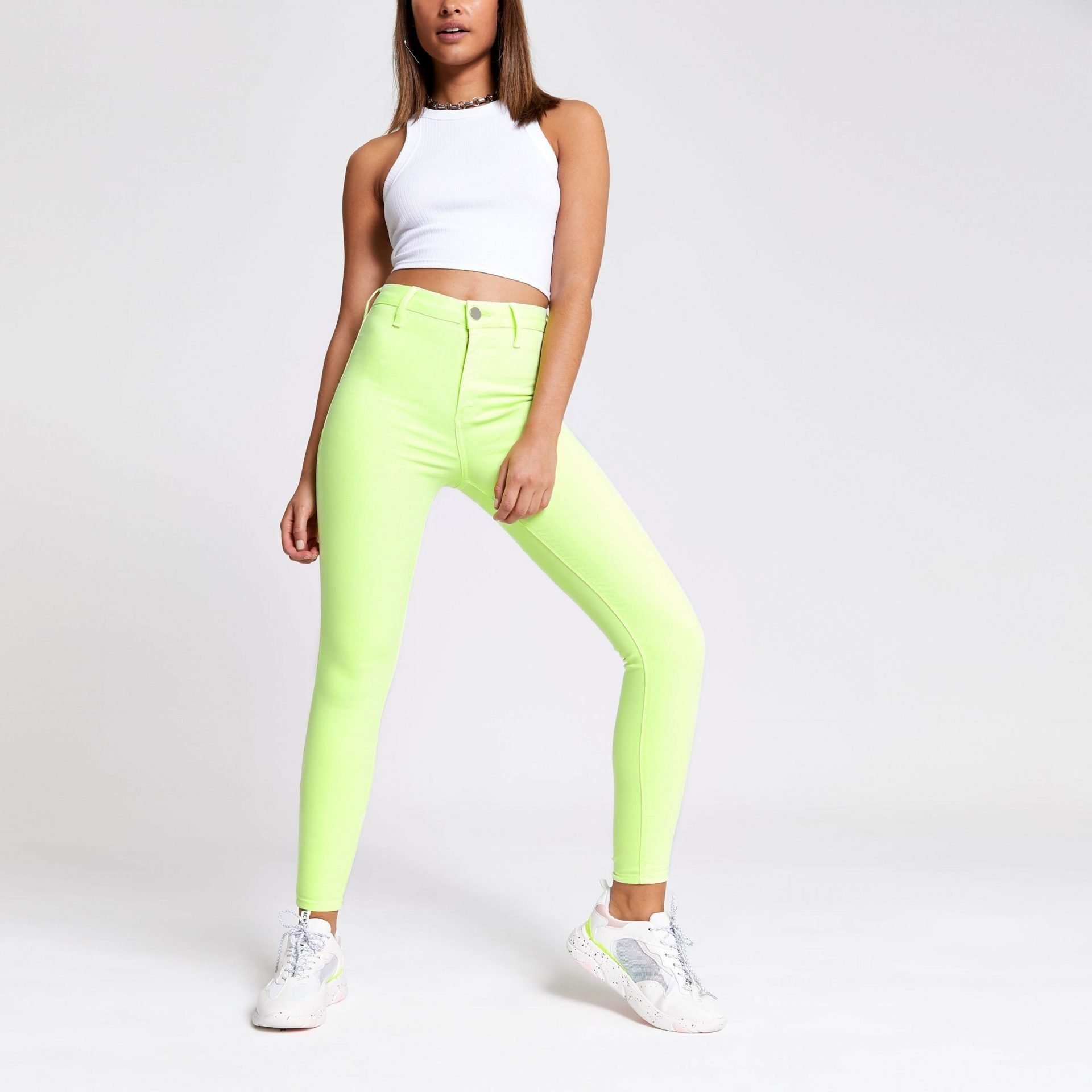 Trust us in 2020 you can't go wrong adding a splash of neon to your everyday wardrobe!
Fitting with the theme of neon is the highly anticipated disco collar.
Styled on coats and jackets, you will find most wide collars designed in contrasting colours to provide maximum impact.
Less is certainly more with the latest fashion comeback…. hot pants!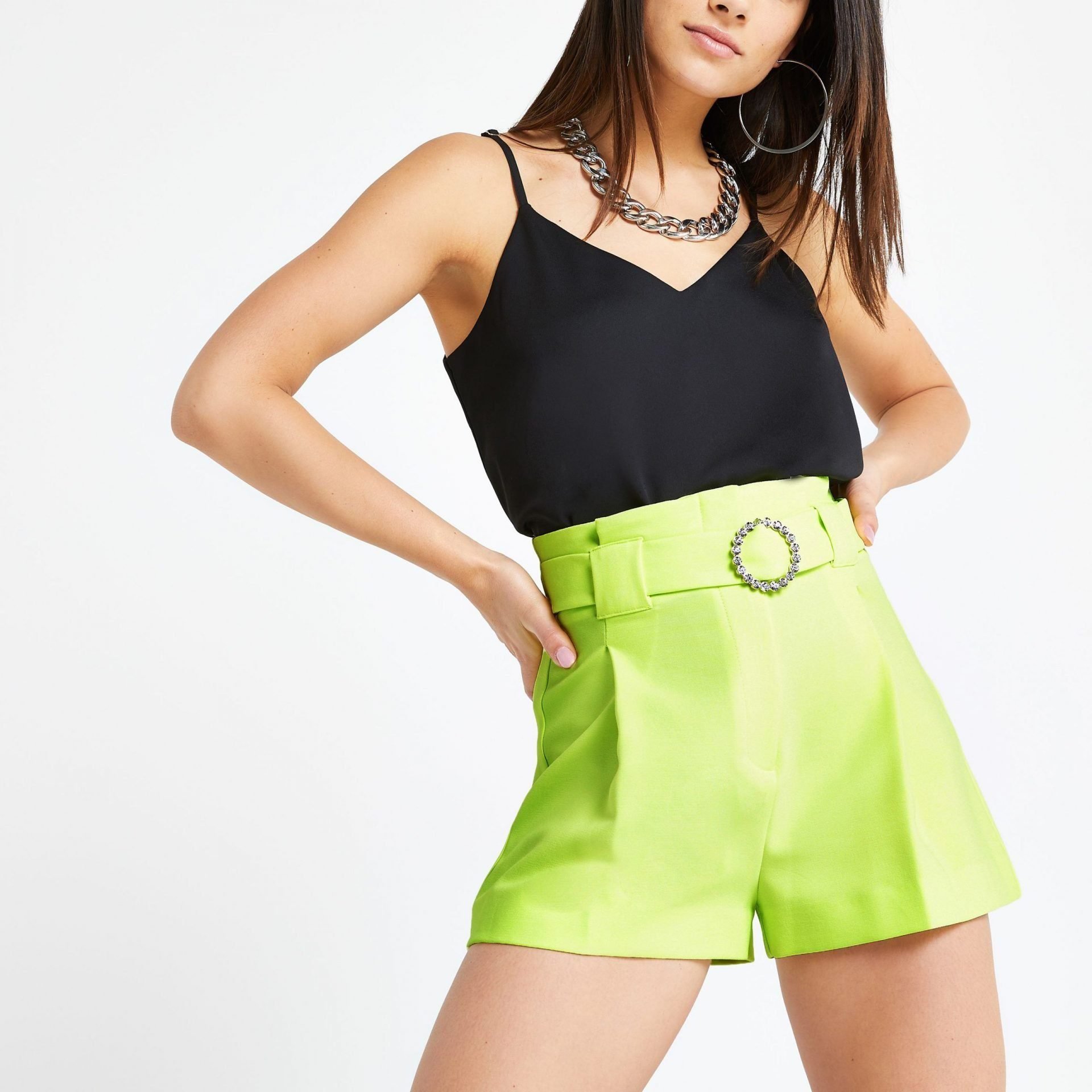 Bearing the flesh or styling with black tights for a chicer look, shorts will be big (well small) in spring this year.
Styled with long sleeve tops or jackets these shorts can help create an uber-fresh and stylish look. It's all about making your legs the star of the show, whether you opt for pumps or knee-high boots, tights, or bare legs, providing the style but offering individuals the chance to make the statement theirs.
As well as casual hot pants also lookout for suits shorts. Adding a modern twist on a traditional trouser suit, cut long and lean, these suit shorts fall just below the knee, offering a crisp, smart new take on workwear.
Now, we love a little bit of crochet, and no, not our grandmother's tea cosy's! Instead, we're looking forward to seeing the new modern and polished look of the crochet dress.
As we look at more sustainable fashion, crochet is set to help by slowing down the pace with handmade techniques that feel like a treasured family heirloom that has come out of retirement. And Jonathan Simkhai's crochet midi dress is one that has the crochet trend spot on.
Move over crop tops; the bra top has arrived!
From crochet designs at Dior to sheer numbers at Loeve, we predict bra tops to be all the rage this summer.
Bringing the drama to the party is the tiered and layered designs. Tiered dresses and tops are going to be big in 2020, offering volume, drama, and let's face it, a great twirl.
Layered maxi skirts will be the biggest winners however, dressed up or down depending on what you choose to pair them with. If you're looking to dress up, pair with blouses and shoes. For a more casual style, pair with a bra top and sandals.
Other up and coming fashion trends that have us all in a spin: –
60's prints. The flouncier, the better! Colourful, bright, and bold. Everything the fashion industry wants from 2020. Fun meets fashion in lively patterns that stand out.
Who ruffled your feathers?! Eveningwear with a twist. Out goes the LDB and in walks the "look at me" feather fashion. You'll find some great feather outfits from Attico, Burberry, Valentino, and more. With feather tops looking great when offset with jeans or printed trousers.
Vest-ed interest. Oozing importance, with a chic style that can cut, vests will be big in spring 2020. Worn as a three-piece suit or paired with a bold printed 60's style shirt – add different dimensions to your effortlessly flattering look.
Dot to dots. Polka dots will remain throughout 2020 as the fashion world has not quite finished with them yet. Enlarged polka dots have helped freshen up the trend, with an array of dots creating the ultimate style statement.
Stay up to date with the latest fashion and beauty trends as well as what some of our members have planned for 2020. Follow us on Twitter: @Fashion_Rider