Finding the best products for you to use either professionally or personally can be time consuming.
There just aren't enough hours in the day for you to try them all out (for all we'd like to try) and with brands promoting that their new mascara is the best in the business or their new face cream can take years of your appearance, it's hard to know who to believe and what really does work.
As a consumer what we ultimately want to know is, "are we spending our money on the best products?"
Fashion Rider Members
Fashion Rider has an incredible membership of fashion professionals, working across the entire spectrum of the fashion industry – and we want to use their product knowledge.
We want to know what products work well, what they would recommend, what the professionals are trying out and what the honest results are.
Using their knowledge
Fashion Rider will be working alongside our members, asking for their top tips, some of their hottest and latest reviews on specific products, why they use them and what results they had with the products in question.
Kickstarting our review into beauty products is Fashion Rider member and professional make-up artist Nadira V Persuad.
Top products in Nadira's beauty bag include (prices quoted are the RRP only):
STUDIO 10 GLOW-PLEXION IN PERFECT BRONZE (£24)
"This glow system from Studio 10 of bronze fluid, ticks many boxes for me. Cruelty-free, Paraben-free and Vegan, offers a seamless tan effect that goes beyond being a bronzer. I add a few drops to a liquid foundation to boost glow and warmth especially when I'm time poor on-set, or I can just use one pump to achieve a sculpted effect on pale or dark complexions."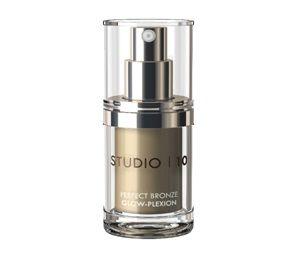 MEMI – POWDER RADIANCE HIGHLIGHTER IN WILD CHILD (£15)
"Since decluttering my kit I've been on the hunt for products that deliver on all complexions that have multi-use qualities, and since discovering MEMI, I am not only blown away by their affordability but their lasting pigments too. Wild Child is a finely milled pressed powder highlighter with incredible warmth which reflects beautifully on and off the camera."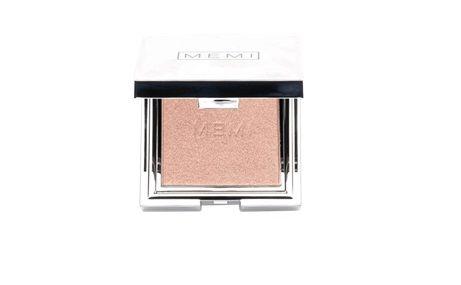 ARBONNE IT'S A LONG STORY IN BLACK/NOIR (£31) + ARBONNE EASY ON THE EYES EYE MAKE UP REMOVER (£19)
"Finding the right mascara can be tricky on and offset. We want lasting volume, length, even lift, no smudging AND to remove from our lashes without any fuss. I've recently found this Arbonne combination is exceptional; lashes appear full and not a smudge or smear at the end of the day with their black mascara and a quick swipe off using Easy on the Eyes with no residue. Such a dynamic duo!"
If you would like further information on any of these products you can contact Nadira direct or visit NadiraPersaud.arbonne.com for all the latest deals and best offers.
Nadira V Persuad
Nadira is a high in demand makeup Artist and Beauty Expert who works to enhance natural beauty while focusing on lifestyle in her visions. Nadira's career spans teaching, consulting and presenting in the UK, Middle East and Asia. Working on projects within fashion, music and film, TV, advertising and more. As well as being a brand ambassador for many global cosmetics and makeup advisor for a UK charity which supports and empowers burn and scar survivors.
To find out more about other fashion professionals and membership at Fashion Rider click here.
If you're a member of Fashion Rider and have a review that you'd like to share, we'd love to hear from you, email us at contact@www.doenhoff.co.uk.