Business and life through a different lens.
Of course, in these strange times, it can be hard to remember why we're in the business we're in, and what made us follow our passion.
During these times, it has been great to reconnect with our business, colleagues, and even ourselves. Taking a step back from the day to day grind and taking a new approach to the word "normal."
For the team here at Fashion Rider, it's inspiring to hear what our members have been up to, as well as connect with them and find out more – and that's exactly what we did with Sam Justice Wheeler.
Credit: Sammy Butterfly Photography
Photographer and makeup artist, Sam originally started as a makeup artist, taking shots of her clients on her iPhone. When some of these snaps began appearing on social media and receiving positive feedback, her father handed down his old Nikon, and well, Sam never looked back!
Passionate about nature and an animal lover, Sam found that photography helped ease her anxiety and satisfy her creative nature.
Below, Sam tells us a little bit more about her and what makes her truly happy.
The three habits that have changed her life completely.
Getting up early!
As a child, I was always awake at 5 am. My dad worked away so my parents would get me up early so I could spend a bit of time with him before he left.
Today, this early morning routine is something I've never grown out of. So much so that it's now my favourite time of the day!
Credit: Sammy Butterfly Photography
The light is super beautiful at this time, and I get to see a lot of gorgeous sunrises in my car when I go for my early morning drives. I also often see foxes, rabbits, and owls! It's like a different world before the hustle and bustle of the city come alive again.
However, it is photography that is a habit that has changed my life.
It has encouraged me and made me want to spend more time outdoors among nature. I also now notice the smallest of details, which before I think would pass me by.
I think it has made me much more patient too – a big bonus, especially in today's climate!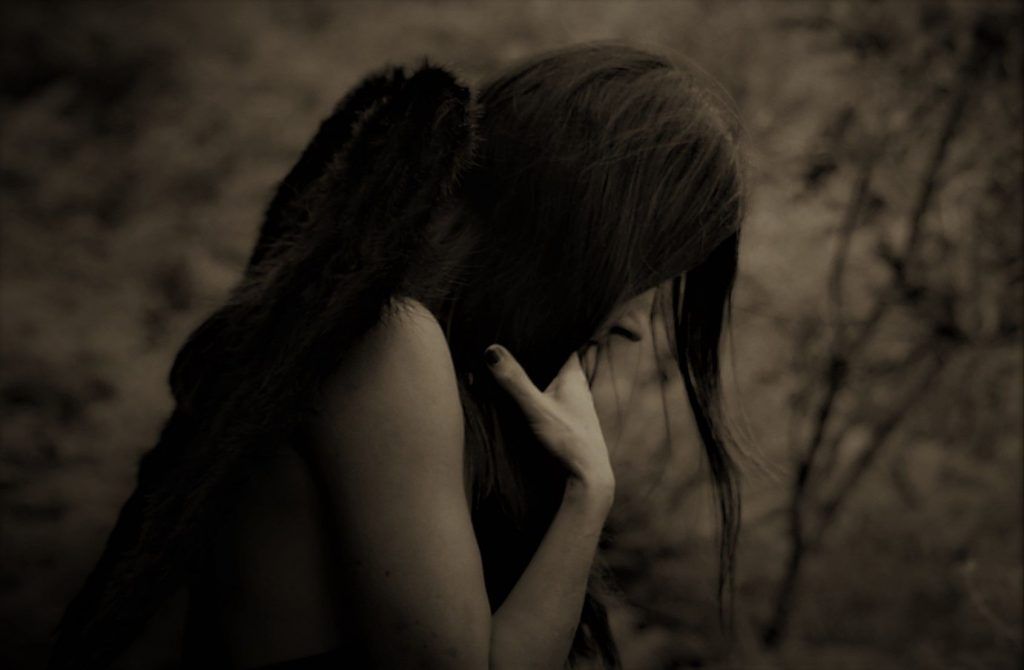 Credit: Sammy Butterfly Photography
My final life-changing habit has been meditation.
I now try and meditate daily, as it helps to keep me calm and feel positive. I travelled all around the Far East in my younger years, and I visited a lot of Buddhist temples, and I always said it was in these places where I truly found myself! I definitely returned a different person!
The part of my life I feel most grateful for.
Credit: Sammy Butterfly Photography
The part of my life that I am most grateful for is being a creative person.
Creativity really does soothe me through tough times, and I find it an excellent escape.
I love using photoshop and editing photos in fantasy fairy-tale ways, as a way to escape the trials and tribulations of everyday life. Time passes so quickly when I get absorbed in one of these projects.
What makes me happy…
Being outdoors makes me happy; there is nothing better than being with good friends, sitting in the sunshine, outside with a nice glass of white wine, and having a really good laugh.
I also try and watch lots of comedians on TV and funny films as laughter is definitely the best medicine. Tom Stade is one of my favourites.
So yes, laughter, sunshine, and the great outdoors.
—–
Our sentiments exactly, Sam!
If you would like to get in touch with Sam about booking a brand or fantasy fairytale photoshoot, her phone number is 07428 185206.
You can also follow her social media accounts.
Instagram: sammybutterflyphotographer
Twitter: SamJusticeW
Website: sammybutterflyphotography.com
If you would like to share a little happiness with others, let us know by emailing contact@fashionrider.com