Halloween is huge in America and its growing popularity in the UK as a great excuse for a party opens new opportunities for the fashion industry and makeup artists to be as experimental and adventurous as imaginations allow.
Just like clothing fashion, make-up also sees different trends and themes, and for events such as Halloween, a special effect make-up is rapidly becoming a must.
Offering transformations that beggar belief, instead of beautifying people, the job of a special effects make-up artist at Halloween is to turn people into zombies, create cuts and bruises, deformities, mutations and more! It's about realism. It's about transforming people so that the finished design is so realistic you don't know what to believe!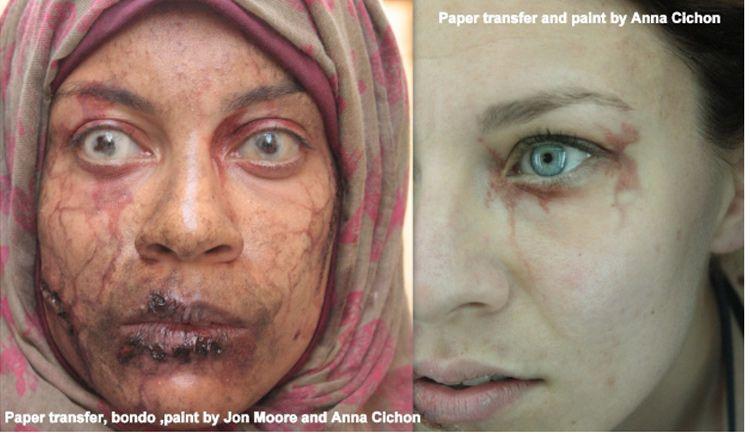 We're often heard talking about `the power of make-up, ` but when it comes to creating special effects, this is taken to another level.
Halloween Trends 2018
Now, when it comes to Halloween and fancy dress, to be honest, not much has changed costume wise. But make-up, and just what you can create with it, most certainly has. From creating a contoured skeleton (yes even this made us look twice) to creating the perfect walking dead impression – there is something for everyone and every style.
If you're looking for a style this Halloween, why not consider a creepy cracked ventriloquists' doll? Pale foundation and some liquid eyeliner can make this look extremely spine-chilling.
A zombie bride never goes out of fashion, and you could also make use of your wedding dress again (although maybe a bit extreme using it for Halloween)!
Not overly scary but completely on trend this year is the glitter mermaid – we're not entirely sure what the spooky element is here but it involves glitter and mermaids, so we're in!
Consistently scary is the Halloween clown, and to make every kid in your neighbourhood cry with fear have you considered a burnt Belle? – it sounds terrible but it's a different take on every princess looking beautiful?!
For those who are into Game of Thrones, what about designing yourself as a dragon? Or for the more skilled, why not consider one of the million zombie designs out there?
Finding inspiration
There are some fantastic professionals online, demonstrating their skills and talent, while also talking people through some of the basic stages that you can create at home.
However, if like us, you don't have the patience or the skill, why not consider hiring a talented special effects make-up artist for your Halloween party or night out?
Be the talk of your event with the best and most realistic costume there.
You can find a whole host of creative professionals to hire online at Fashion Rider – they'd love to hear from you.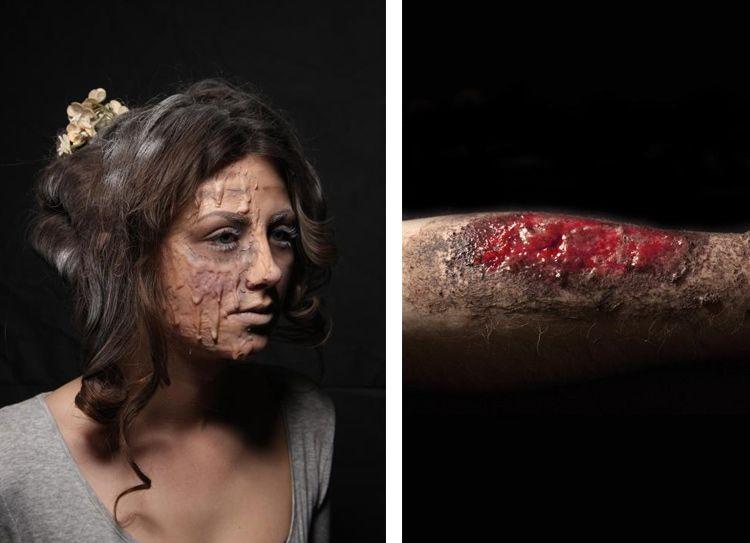 Heidi Lloyd – Makeup Artist
Jumping on the bandwagon
Jumping on the popularity of the Halloween makeup wagon is Kylie Jenner herself. With lipsticks titled, Creep it Real, Haunt It and Spider Bite, the internet went crazy when Kylie herself posted snaps of the new range on her Instagram pages. Due to be available in the UK mid-October the Halloween range will also be set in the best 3D spooky packaging you will probably see this year!
Whatever you have planned for this year's spooky festivities check out the fantastic tutorials online and on our site at Fashionrider.com for inspiration and the best secrets and tips in the industry.
If you are looking for a great make-up artist anywhere across the UK, check out our members today – our community is on hand to answer your questions, just email us at contact@www.doenhoff.co.uk.