Whether you're already taking the catwalks by storm, or just starting out on your journey in setting up a fashion brand, you need the right help. There is a wealth of industry experts' out there to support you with everything from pattern cutting to samples, to coaching and business advice, to mentors that can assist with technical issues.
We've rounded up some important people to have by-your-side, and on-your-team, at key steps on your fashion brand-building journey.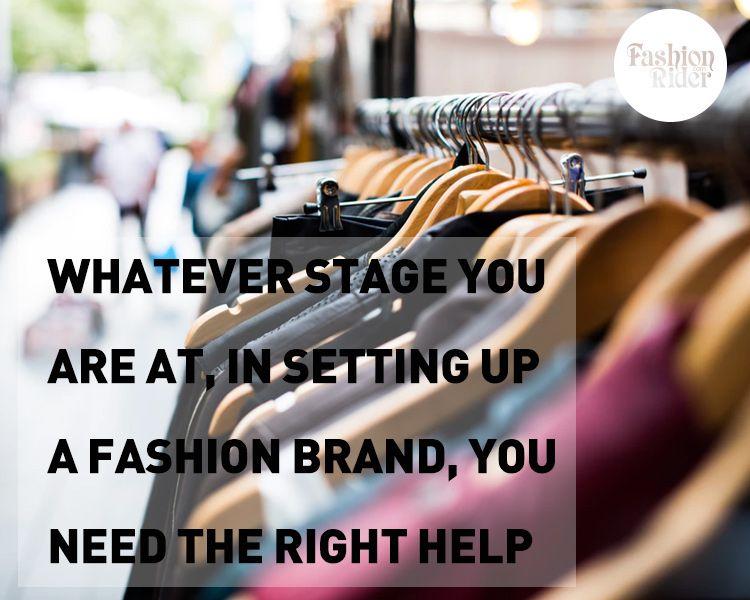 Here at Fashion Rider, we recommend that you give careful consideration to bringing these key professionals onto your team at the right time to keep you moving forward on the runway and setting up your successful fashion brand.
Fashion Business Coaching
A specialist fashion business coach can help you to stay on-track with treating the launch of your fashion brand as an entrepreneurial venture, as well as a creative adventure.
Some important areas are fundamental to fashion business growth. An expert fashion coach can help you with these key business oriented areas that aren't always front-of-mind for creatives:
Operate as a business, not as an artisan.

Know who your customers are.

Prioritise continual product development.

Develop your brand identity and support it with a marketing and communications plan.

Understand and address production challenges.

Develop a focused sales and distribution strategy.

Understand the fundamentals of cash flow, funding and financing.

Secure specialist business partners.
A fashion business coach should be 'on your team' from the beginning of your journey, to support you with the skills and tools to develop and run a successful business.
See expert fashion business coaches in our directory, who are ready to work with you to help you reach your true potential.
Pattern Cutters and Samplers
Skilled pattern cutters can work from rough sketches, detailed technical specs, illustrations and photographs or they can draft accurate patterns directly from your samples. If you can imagine it, a skilled pattern cutter can cut it.
If you are a new designer, you will probably be best served by a pattern cutter that is experienced with working from fashion design sketches, regardless of how basic they are. A skilled pattern cutter may not need detailed spec sheets.
Regardless of whether you have a rough sketch or a detailed CAD plan for you garment, it helps greatly if you can have detailed discussions with your cutter before they start.
Key services that pattern cutters provide to take your designs from dreams to reality include:
Garment patterns – turning your sketches into detailed spec sheets

Draping on the stand – draping designs on the stand to turn them into inch perfect garment patterns

Toiles – Create toiles of your patterns in calico, or fabrics which are close to the final fabric, to replicate the weight and drape of the final garment

Fitting to models

Technical design and development – technical advice during development to ensure your designs are right for both manufacture and for your customer. Typical factors include design, fabric and colour selections

Garment samples – experienced seamstresses produce the highest quality garment samples
Many pattern cutters work with a full range of designers from high-end labels, to e-commerce start-ups, to students. You will be able to find a skilled pattern cutter to work on either small or large projects, whether it's a one-off custom-made design or a full collection for Fashion Week.
See pattern cutters in our directory, who are ready to turn your designs into reality whether you're an established fashion designer, a student or a dressmaking enthusiast.
Garment Manufacturers
Whether you're a new fashion brand, or a top label, finding the right garment manufacturer for your products is a major factor in the success of your fashion business, right now and in future.
Your garment manufacturer should be viewed as a partner, not simply as a service provider. How your manufacturer works will have a direct impact on your business so it's important to give thoughtful consideration to whether the way they work suits your requirements.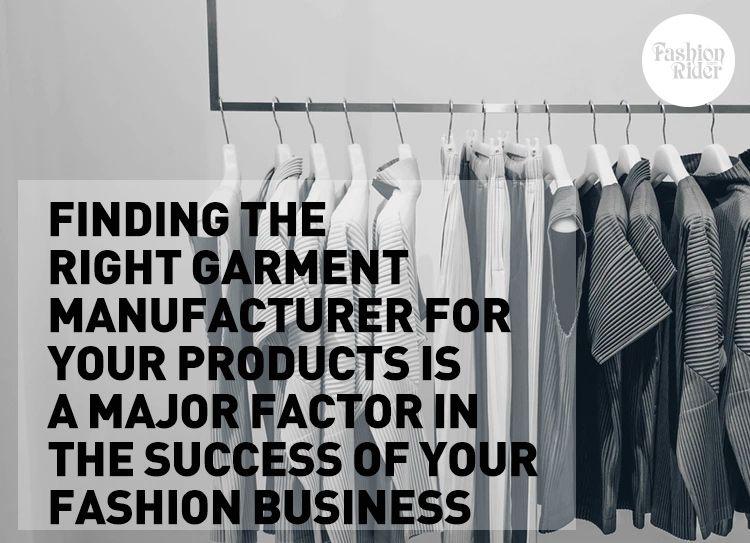 We recommend that you ask prospective manufacturers these key questions to assess whether they are the right partner for you:
Which similar brands have you manufactured for previously?
Has the manufacturer worked with brands that are similar to yours in terms of key factors like size, product and quality? This may sound obvious but it's important to ask for specific examples, with pictures, of items they've produced before. Some unscrupulous manufacturers may claim to specialise in your niche to win your business when they don't have any experience in your field.
What are your minimum and maximum order quantities?
Garment manufacturers typically specialise in two main production methods –
CMT garment production – otherwise known as Cut, Make, Trim manufacturing. This usually involves the customer providing the fabrics, materials and patterns. CMT is the common approach for small production runs. Manufacturers working this production method typically have a smaller production capacity and there is often a maximum order quantity, but no minimum.
Fully factored production – with this production method the factory often supports the full garment development lifecycle from product development, to patterns, to sourcing fabrics. Supporting the design development is expensive for the manufacturer, so they're likely to have a minimum order value that makes it cost effective for them.
Choosing a manufacturer that you can work together with now, and in the future, is a critical step in planning the scaling up of your fashion brand.
What information does the manufacturer need from you to produce your garments?
Manufacturing garments is a technical process. It's important to remember that you need to clearly inform your manufacturer about all of the details and requirements for your garment designs.
Manufacturers may help you in putting together technical spec sheets and designs, but many manufacturers require you to provide all the production details in advance. It's always advisable to get your production designs down to a tee before you begin approaching manufacturers, this is where your pattern cutter's expertise and advice is invaluable.
See a range of fashion manufacturers in our directory.