Two words…Virgin Eyebrows
Yes, you read that right. Virgin eyebrows are actually a thing and quite a big thing at that!
No more are we styling our eyebrows to perfection, gliding over them and creating the perfect flick – no. The rough and ready look is back in style – big time.
So much rough and ready that the handsome brow is now brushed up where you actually see the hairs standing to attention, with extreme lengths taken (well extreme to us) to achieve this look.
Extreme in the form of…wait for it…pritt stick and a toothbrush!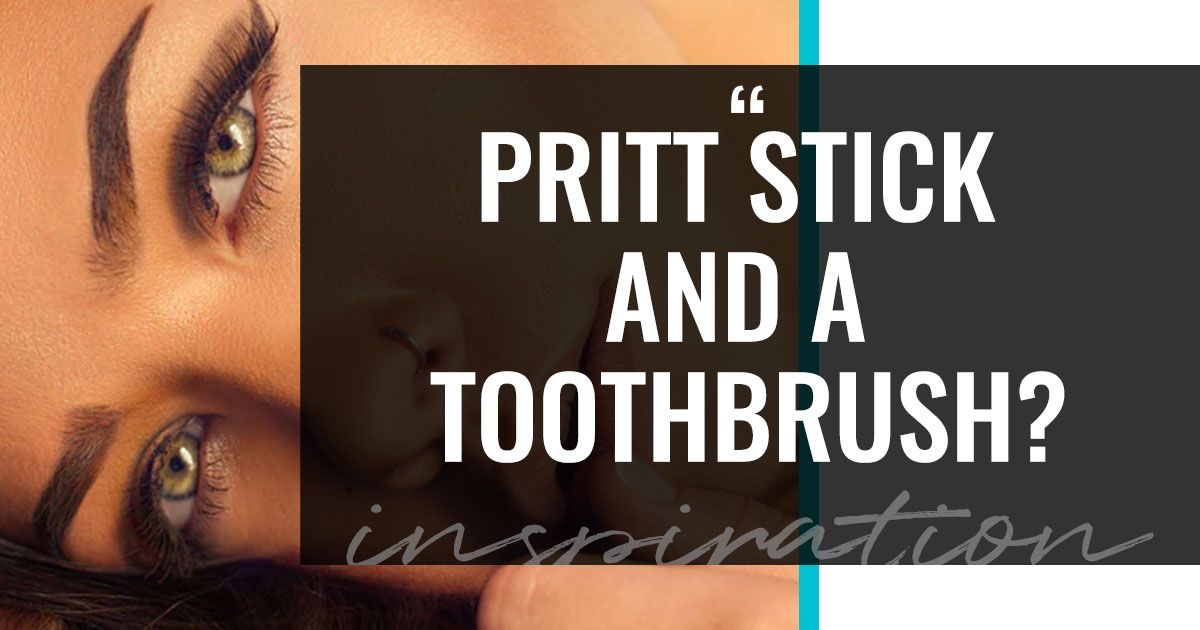 Using these great contraptions, you can now brush up your brows so that they stay in place for longer – making them ideal for a night out or photoshoot that's going to last a while!
Of course, when the glue dries and settles a little, you can also draw over the top of the brow helping to make it more defined, well, you could even draw on a couple more hairs for added special effect if you needed to.
However, when it comes to the shape, these new style brows are much more lateral. A style that looks and works great in the right photo shoot, opening up the eyes and giving them an incredibly beautiful shape and much more definition for the right edgy, and raw image to be shot.
But maybe if you're heading to your Grandmas 90th birthday bash, you might want to tone them down and reel them in just slightly!
So, bushy, raw, and real – no longer do you need to pack your tweezers for your summer holidays, now you can go for the eye-opening virgin brow look with Lancôme Sourcils Styler Brow Mascara (which lasts up to an amazing 14 hours!) or Legendary Brows by Charlotte Tilbury (which claims to help groom every single hair).
Need some professional advice? Get in touch with one of our professional Makeup Artists.