With the millennial market pushing for more and more sustainable products to take the top spots on our retailers' shelves; and with continued news reports regarding a world which must become more sustainable…
…are you looking for brands who have the future of our environment and the welfare of our very selves in mind, where using natural elements has been a key ingredient in their business and product success?
Now is the time to think about YOU!
Looking after ourselves is no small feat and taking care of our skin, and our body is even harder when we're trying to find the right products.
With the number of people throughout the UK now reporting an allergy to the various chemicals contained within certain lotions and hair products, the fight for more natural products is on.
Not only that but we want these natural products to still provide us with the same feeling of luxury, the same warm smells and fresh fragrances that we've become accustomed to using.
Spurring the popularity of using more natural products is the increase in the number of celebrity endorsements and comments regarding only using natural, environmentally friendly brands.
Looking at celebrities such as Emma Watson, who is a big advocate of natural beauty products and Sandra Bullock who uses eco-friendly, paraben-free moisturisers to Kirsty Gallacher who posted @TheRealKirstyG, "You have to check out @seascapeuk for the most luxurious, natural & body products – my new favourite!"
For your mind, body, and soul
When it comes to sustainability within bath and beauty products, you need to look no further than Fashion Rider member, Seascape Island Apothecary.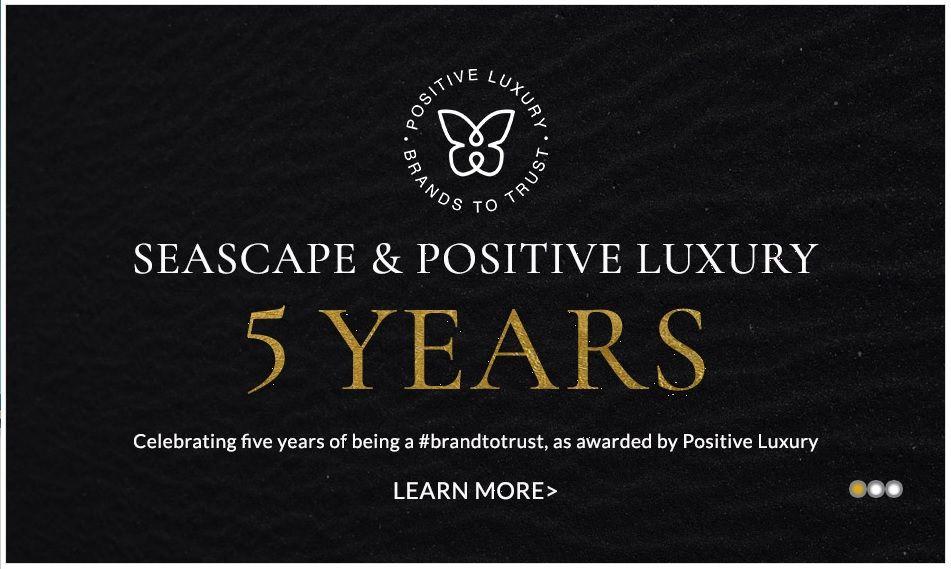 Inspired by the beauty of Britain's coastlines, British made bath and body brand Seascape features award-winning products and gifts for the whole family.
Featured 7 different product ranges – each with their own bespoke essential oil blend, Seascape's formulations are as natural as you will find in the marketplace and – more importantly – are free from SLS, parabens, artificial colours and fragrances, as well as being free from petroleum and silicone based ingredients.
With their various essential oil blends in each of their ranges, Seascape delivers a subtle but effective aromatherapy experience, suitable for any time of the day or night.
You really couldn't ask for more, and yet, Seascape continues to be recognised by the UK beauty and travel industries with 43 different awards for their quality and performance.
Make Seascape part of your travel essentials
With the Uplift, Unwind, and Soothe bath and body ranges there is undoubtedly something for everyone. Soothe and Unwind feature essential oils blends that are maternity – safe. The Uplift range is a perfect way to start the day, with an invigorating blend of Eucalyptus and Lime oils.
All ingredients are naturally derived, and they are also free from artificial colours or synthetic fragrances. Seascapeuk also source all of their ingredients from ethical suppliers, and their bottles and packaging are 100% recyclable.
So, whether travelling for the summer or simply making the most of the current, (dare we say) British weather, treat yourself, your body and awaken your senses today.
Customer Reviews
"…the best part? This UK skincare brand (Seascape) is sustainable and affordable".
Cherie City, "Seascape Island Apothecary, has quickly become part of my body care routine and I adore its luxurious, natural products."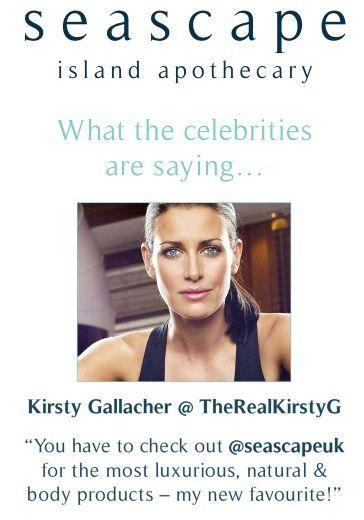 Seascape for Fashion Rider members
Due to the popularity of their products and our dedication to the promotion of sustainability, Seascape Island Apothecary will be offering the Fashion Rider community a 25% discount off their products.
This discount will be available on all orders placed on their website (http://www.seascapeuk.com/) via Fashion Rider. All you have to do is enter the discount code FASHIONRIDER25 at checkout.
Discover Seascape today.