Are you planning a trip to the Land of the Rising Sun? It's not just about visiting tourist attractions; understanding the local customs and experiencing popular pastimes can truly immerse you in Japanese culture. Japan, one of the world's most technologically advanced countries, offers a diverse array of leisure activities. Let's take a closer look at the top 20 leisure activities in Japan, with a special focus on how shopping fits into this vibrant landscape. So, let's take a brief look at the 20 most popular leisure activities in Japan and how shopping figures into the list.
The Top 20 Leisure Activities at a Glance
If you are planning a trip to Tokyo, for example, it pays to know what the local customs are. After all, why would you want to visit a nation as spectacular as Japan without enjoying the places where the locals hang out and experiencing some of the most popular pastimes? Anyone can learn about the tourist attractions online, but to get a real feel for the Japanese, you'd need to know how and where they spend their free time out of work. The top 20 most popular leisure activities include:
1. Trips within Japan
Embark on domestic trips to explore the beauty and diversity of Japan beyond its capital.
2. Eating Out
Indulge in authentic Japanese cuisine and savor sushi in its natural habitat.
3. Road Trips/Driving
Hit the open road and discover picturesque landscapes.
4. Reading Books and Mobile Devices
Whether traditional paperbacks or e-books, Japan loves its literature.
5. Going to the Movies
Enjoy the latest films in Japan's modern cinemas.
6. Shopping Locally and Online
Shopping is a national pastime, both in physical stores and the digital realm.
7. Visiting Zoos, Museums, and Aquariums
Explore Japan's rich cultural and natural history.
8. Listening to and Playing Music
Discover Japan's music scene, from traditional tunes to Western pop.
9. Going for a Walk
Stroll through Japan's scenic landscapes for relaxation or fitness.
10. Singing Karaoke
Join the fun and belt out your favorite tunes – often in English!
11. Playing the Lotto
Test your luck with Japanese lotteries.
12. Window Shopping
Experience the art of window shopping, a common pastime.
13. Going to Spas
Relax and rejuvenate at Japanese hot springs and spas.
14. Watching Videos and Playing Video Games
Japan is a hub for gaming and anime enthusiasts.
15. Gardening
Engage in the peaceful art of Japanese gardening.
16. Going to a Concert
Experience live music performances in Japan's world-class venues.
17. Social Media
Connect with locals and explore Japanese culture on social media.
18. Playing Games Online
Join the digital gaming community or enjoy traditional card and board games.
19. Staying Fit through Jogging and Running
Maintain your fitness routine while enjoying Japan's scenic routes.
20. Watching and Playing Television Games
Immerse yourself in the world of Japanese television game shows.
Can you see yourself sitting in a Japanese club singing karaoke or going to a concert in Tokyo? It's all in good fun and the one thing you will learn is that karaoke can often be heard in English as the Japanese love Western pop.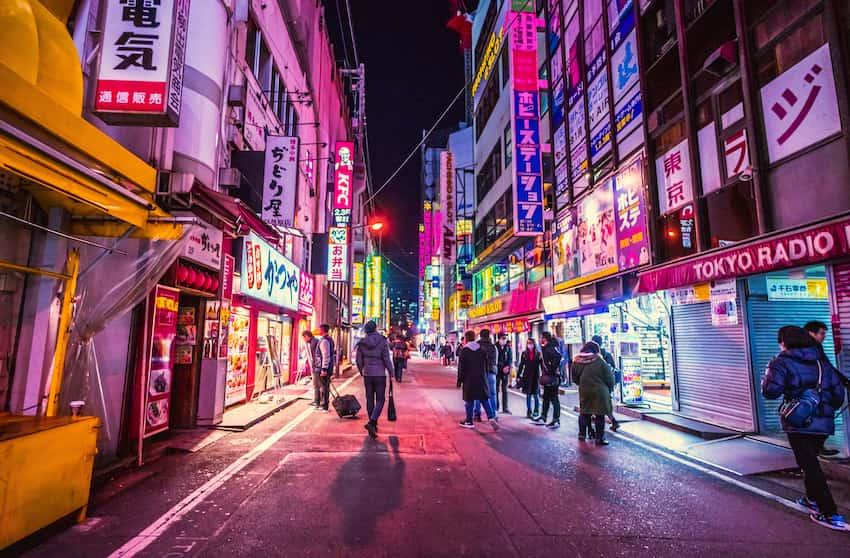 A Look at How the Japanese Enjoy Shopping
As you can see, shopping plays a significant role in Japanese leisure activities. In addition to physical stores, social media is emerging as a thriving marketplace for online merchants. Many Japanese businesses have websites or sell products on platforms like eBay and Amazon. Even on social media, they offer links to their websites. Some shoppers enjoy the thrill of auctions on platforms like eBay or explore niche sites like Thecigarcafe.com for unique items.
A word of caution: The Japanese are highly technologically savvy, so if you plan to compete in online auctions, it's wise to observe and learn before jumping in.
Whether it's singing karaoke in Tokyo, attending a concert, or simply enjoying a leisurely walk, Japan's diverse leisure activities offer something for everyone. Immerse yourself in these experiences to truly appreciate the essence of Japanese culture. So, why wait? Start planning your trip today, and don't forget to set aside some extra cash for shopping. After all, souvenirs make cherished mementos of your unforgettable Japanese adventure!