In a country as technologically advanced as Japan, it's interesting to note that two of the top 20 leisure activities in this nation involve shopping. Whether in person, in brick-and-mortar stores or online, the Japanese do love to shop! Interestingly, many of the other 18 within the top 20 leisure activities do involve technology of some sort and, why not? They are the second most technologically advanced country in the world, trailing the United States by only a small fraction.  So, let's take a brief look at the 20 most popular leisure activities in Japan and how shopping figures into the list.
The Top 20 Leisure Activities at a Glance
If you are planning a trip to Tokyo, for example, it pays to know what the local customs are. After all, why would you want to visit a nation a spectacular as Japan without enjoying the places where the locals hang out and experiencing some of the most popular pastimes? Anyone can learn about the tourist attractions online, but to get a real feel for the Japanese, you'd need to know how and where they spend their free time out of work. The top 20 most popular leisure activities include:
Trips within Japan
Eating out
Road trips/driving
Reading Books and on mobile devices
Going to the movies
Shopping locally and online
A visit to zoos, museums, aquariums, etc.
Listening to and playing music
Going for a walk – recreational or for fitness
Singing karaoke for fun or as a contestant
Playing the lotto
Window shopping
Going to spas
Watching videos and playing video games
Gardening
Going to a concert
Social media
Playing games online or games like cards and board games
Staying fit through jogging and running
Watching and playing television games
Can you see yourself sitting in a Japanese club singing karaoke or going to a concert in Tokyo? It's all in good fun and the one thing you will learn is that karaoke can often be heard in English as the Japanese love Western pop.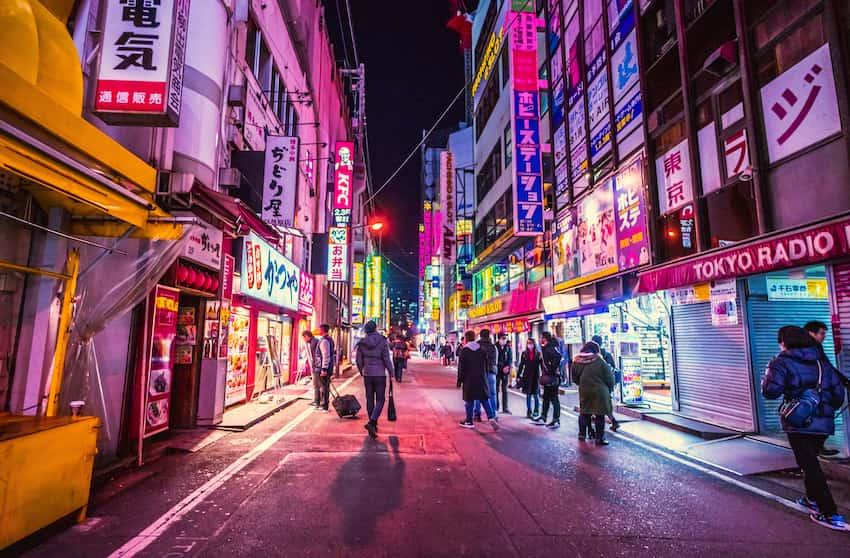 A Look at How the Japanese Enjoy Shopping
You will notice that actually three of the top 20 may involve shopping because social media is quickly moving up the ranks as a leading marketplace for online merchants. Not only do many merchants have websites or a presence at marketplaces like eBay and Amazon, but they also sell products on Facebook! At the very least, they link to their website from social pages. Then there are those who like to make a 'game' of it. These are the ones who frequent auction sites like eBay for just about anything or if they are looking for a high quality, hand-rolled cigar, they might join the bidding on sites like Thecigarcafe.com. However, one warning is called for here! Remember the Japanese are among the most technologically advanced in the world, so if you have any hopes of outbidding them, you might want to sit and watch before entering the digital foray.
All in all, the top two activities are the most popular among tourists coming to Japan for the first time. Taking 'domestic trips' around the country enables you to see more of the country than just the nation's capital and eating out means you can taste sushi in its natural element. Are you ready? Book those travel plans now and don't forget to bring a bit of extra cash to go shopping with the locals. You'll need to bring souvenirs back home, won't you? Here's your chance!