Innovative, tech savvy, ingenious are some of the words used to describe the Japanese. Japan which is an island nation of approximately 120 million people has produced some of the biggest and best companies in the world. Many of these companies are in the auto and electronics industry. The big one that we all know and are familiar with is the auto company Toyota. That said it is intriguing for many to know that the Japanese are also involved in the world of fashion and that one of the biggest fashion brands in the world is Japanese. Uniqlo is the brand I am talking about here.
Credit: Uniqlo
Uniqlo is a name that came up from the shortening and combination of the words unique clothing. It was started in 1984 by Tadashi Yanai in the city of Hiroshima, Japan. When Uniqlo first started, it only sold Men's clothing and was running under the name Ogori Shoji and originally specialized in all kinds of goods and appliances and did not only focus on clothing. The name Ogori Shoji was later on changed to be what we know now as Fast Retailing Company limited and is the umbrella organization Uniqlo operates under.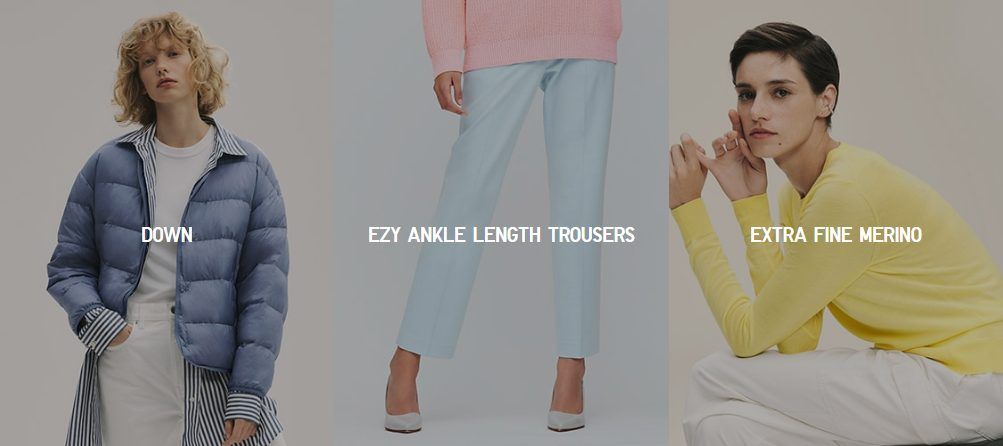 In 1984 when Uniqlo officially came into existence, it added women's fashion to the men's clothing lines it already had under Ogori Shoji in order to meet the needs of both sexes. This led to the fast growth of the brand and within a space of ten years; Uniqlo had grown so much that it had over 100 stores in different locations all over Japan. It is in the 1990s that Uniqlo started branching out of Japan into other markets in Europe and North America and at first was not successful. This was because of the fact that the marketing strategies they were using in Japan didn't work well in western nations and this required a revised approach if they were to revise customer perceptions in the West. Uniqlo didn't seem cool enough to western markets plus there was the problem of the brand's clothing being too small for Europeans and Americans. Uniqlo soon came to the realization that the average Japanese is smaller in size than the average European or American and therefore they had to make bigger clothes for their new markets outside of Japan.
Through acquisitions of small western based companies and collaborations with western based designers like Alexander Wang, Uniqlo eventually overcame the various problems it was experiencing when it was first trying to break into the western markets. Currently Uniqlo has stores in over 25 countries in Asia, Europe and North America and is the third biggest clothing and fashion brand in the world.
Have you heard about Uniqlo, do you buy from them, what do you think about Uniqlo? We would love to hear from you contact@fashionrider.com
Head over to our blog for all our other articles on fashion, beauty and the industry: Fashion Rider blog