The Brexit vote in 2016 was perhaps one of the most surprising things to happen last year, but what it means for the fashion industry?
There has been a great deal of doom and gloom spread about Brexit and the fashion industry but so far the immediate effect has been encouraging.
The devaluation of the pound has led to an increase in shoppers with foreign currency. More tourists will spread money to other parts of the economy too. E commerce is thriving: Net-A-Porter, Boohoo and ASOS all have headquarters in London. Two thirds of ASOS' customers come from outside the UK and straight after the referendum, they had the highest sales they have seen since Black Friday the previous year. Harrods also reported strong trading during the summer, immediately after the Brexit vote.
The low exchange rate means Britain is also an interesting proposition for companies from abroad looking to invest. UK companies will also try to source within the UK as imports are more expensive with the weakened pound.
In a speech last year, just before London Fashion Week, Theresa May spoke about the importance of British fashion to the British economy. She stressed the importance of the advantages of Brexit and of "playing to our strengths".
London Fashion Week 2016 was a huge success, despite Brexit, showing collections from Britain and abroad. LFW was used to prove the point, that despite the vote to leave the EU, international collaborations will continue. London mayor Sadiq Khan stresses that London is open for business. Caroline Rush, Chief Executive of the British Fashion Council said, "London is open to outsiders and the UK is a place of business opportunity".
In spite of some short term positive effects, there is a great deal of uncertainty across all business sectors about what Brexit will mean for all of us and some people worry that the fashion industry will not be at the top of the priority list when deals are being made. At the beginning of London Fashion Week, Caroline Rush, of the BFC, reminded the government that the fashion industry is worth £28 billion annually to the UK economy, with 880 000 jobs and is one of the most rapidly growing industries and therefore our concerns need to be taken into account.
What will the changes be? Working with suppliers and buyers in Europe could become more complicated and expensive and designers may have to increase the cost of their collections in order to cover their increased costs. Employees from the EU are already leaving the UK due to uncertainty and financially any money they send home is worth less. There are also reports from companies who say that their employees from other European countries are considering leaving the UK and employers who have a workforce made up of mainly EU workers are struggling to fill jobs. While this uncertainty exists, decision making, planning and development and forecasts are all put on hold.
Now the vote has been decided, Brexit will happen, it is up to us as to how we react. Britain is known for its creativity and innovation. Andrew Groves from the University of Westminster said,
"We are a creative industry and we always react to things in a creative manner, which is normally a positive manner, however it's expressed".
There are many questions that remain to be answered regarding Brexit, such as will our designers be able to go into Europe so easily, will European students be able to come here, will there be trade tariffs? Or perhaps deregulation and tax incentives will mean more opportunities, not less. However, until all the details are worked out regarding Britain's departure from the EU, there is a great deal of uncertainty across all industries. Perhaps we can use our creativity and make the Brexit vote a positive outcome for all of us.
Brexit Update: 29th March 2017
Today is the day that Britain finally begins the long process to leave the EU. Although today is a significant date in the Brexit calendar we don't yet know much more than we did yesterday. Britain and the EU now have two years to come to an agreement on a whole raft of questions ranging from trade, rights of EU nationals in the UK and Britons living abroad and the amount Britain has to pay to leave the EU. These negotiations will be long and tough and it'll be many months before we know the outcome.
Brexit Update: 19th April 2017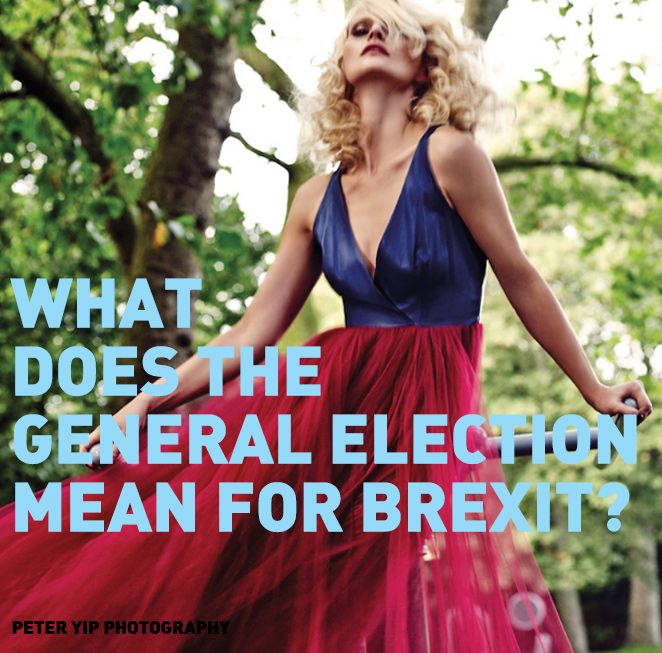 Theresa May has called a surprise general election for June 8. There could be many reasons for this, for example, Theresa May has said it is to strengthen her mandate in the negotiations over Brexit. At present, the Conservative party only have a majority of 12 which makes it difficult to get laws through Parliament. As Labour are weak in the polls, now could be the right time for the Conservatives to make gains and if this happens on June 8, Theresa May will find it easier to get her Brexit plans and others, through Parliament. However, as the Brexit vote and the election of Donald Trump have shown, anything is possible and polls prove nothing. We will have to wait and see.
Brexit Update: 25th April 2017
What does the French election mean for Brexit?
French presidential elections normally take place over two rounds, with the top two candidates going through to a second election several weeks later. In just under two weeks, the French people will have a choice of the centrist Emmanuel Macron or Marine Le Pen of the Front National (France's far right party). The polls are putting Emmanuel Macron ahead.
Although he is largely untested, he is known to be pro business and is in favour of measures that will make France attractive to companies looking for new bases in the EU after Britain leaves. He wants to cut corporation tax and make it easier to hire and fire employees. However, he will face some difficulties as many previous attempts to reform the labour market have failed.
Mr Macron is also pro Europe and as in other countries such as the Netherlands and Germany, the anti EU parties have not performed well. This could make it less likely that the EU needs to make an example of Brexit to discourage other countries thinking of leaving.
Brexit Update: 09th May 2017
Emmanuel Macron won the French presidential run off at the weekend. What does this mean for Brexit and the UK? Macron is pro-European, he believes in the EU, although he thinks it needs certain reforms. He has made it clear that Britain should pay to leave and that Britain will gain no advantages in its relationship with Europe through leaving. So perhaps Macron as French president will mean tougher Brexit negotiations for Britain or perhaps he has other, more pressing, issues. To begin with he needs to build support in the French parliament, his is a new, unknown party which polls suggest may not form a majority in the parliamentary elections in June. He needs to deal with economic and other problems in France and he has his own proposals for reforming the EU. As for the rest of the EU, they will feel that President Macron offers stability and with the failure of anti EU parties in Austria, the Netherlands and now France, the EU project may feel less under threat and feel less of a need to make an example of Britain. Of course, until the negotiations begin, no one knows how they will turn out.
Brexit Update: 19th July 2017
The second round of talks between the UK and EU regarding Brexit began earlier this week. High on the agenda are the rights of EU citizens in the UK and British citizens living in the EU. At present, these people are still in a state of limbo; having made a home in the country of their choice, having paid taxes, brought up families, they now do not know what the future holds. Also on the table is the amount of the UK's divorce bill and the issue of the Irish border. The EU has said progress on these matters needs to have been made before they will talk trade. There are talks arranged for August, September and October, after which the EU will decide whether enough progress has been made in order to begin trade talks.
Next update coming soon…
We would love to know about your own opinions and how you have been or think you may be affected by Brexit.
Please get in touch contact@www.doenhoff.co.uk